Enthrall your Dear Kids with Wonderful Rakhi Gifts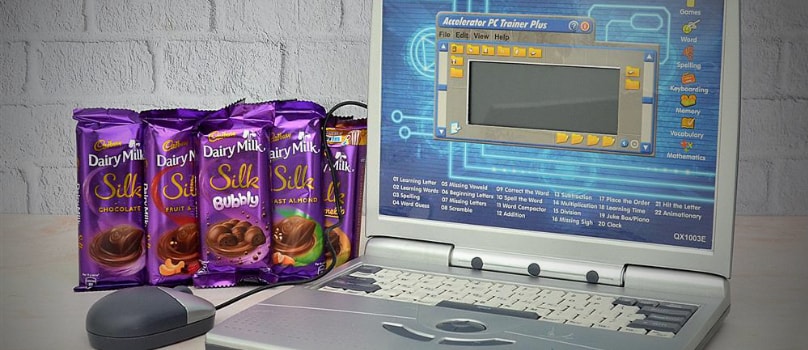 A festive celebration is not complete without proper gifts. Especially when the occasion is Rakhi, it becomes all the more pertinent to include gifts. Gifts are nothing but one of the ways to express inexplicable love. People of every age simply loves to be pampered with gifts. Choosing gifts for Rakhi for different age groups can be sometimes tricky, especially when it comes to choosing for the kids. So here are some suggestions that might help you to decide what to gift the kids this rakhi.
You can send chocolates or chocolate hampers for kids along with online Rakhi to India. Various kinds of delectable chocolates in beautifully decorated baskets are something that kids will happily gorge upon. For instance, if you are in USA, send Rakhi to India from USA with Ferrero Rocher, or Temptation bars, Bourneville, or assorted collection of Kitkat, 5 star, éclairs, Belgian raspberry delight, Danish butter cookies, Cadbury Silk, Hershey's Symphony Creamy Milk chocolate bars. See the children's eyes glitter with joy at the sight of luscious, lavish chocolate trays. You can enhance the delight by presenting them with soft toys, lunch boxes, Johnson baby products along with these.
Kids simply love to play with soft toys. Be it soft pillows in various shapes, like heart, or with Little Mermaid picture or other cartoon characters engraved on them, they can spend hours being engrossed in their make-belief world with them. Speaking of which, cute toys like an elephant, Pooh bear, little teddies in the boat, or mummy bear with a baby bear, little puppy, kitty, ducklings are a boundless source of joy for kids.
Be sure to have them enthralled with even things that elders prefer, as they like to imitate them and deny their little stature. Putting on an act of mature people they would also like Rakhi thalis with Diya, coconut, GiftstoIndia24x7.com has a host of Donald Duck rakhis, Chhota Bheem, Ben 10 rakhis on their kids thali section. With a whole range of alluring Mithai thalis, yummy chocolate thalis, the kids thalis are a fabulous option. Rakhi India online services pack fresh sweets, dry fruits in silver plates, or gorgeous baskets for dispatch in the right condition. And for the kids who are completely foodie, they would love cashew nuts, raisins, almonds, delicious Kaju Barfi, lovely laddus, and mouthwatering pedas.
Talking of food, the idea of gift vouchers from Sigree, Dominos, Pizza Hut, Mainland China is something that can never go wrong. So gift your little brother or sister with one of the vouchers for a sumptuous lunch or dinner through Online Rakhi to India service.
Gift vouchers are also available for apparel shopping as well like from Big Bazaar, Pantaloons, Shoppers Stop. Let the little sibling stroll about the shopping zones pick dresses according to their choices. An experience that these kids would enjoy thoroughly running about with their little legs!
Apart from all that, toys like hot wheel cars, remote control cars, or board games, educational games are a fantastic idea as rakhi gifts. Billiard games, building sentences, solving picture puzzles, snake and ladder, ludo, chess, colouring kit, doctor's kit are some of the items that can be considered to send with Rakhi to India from USA. Dolls are excellent option: Baby sisters just cannot do without their dolls. For them, dolls are like their very own buddies and children. So presenting her with Indian Barbie wearing a saree or a Barbie along with her wardrobe, comb, jewellery set, trolley bag in a set will have no end to her thrill and excitement. Even photo albums with Hanna and Montana, Barbie, Mickey Minnie, pictures on them will be an incredible gift for kids to preserve memories.
What will add more to their excitement are photo mugs, t-shirts. Such an innovative gift indeed will make them jump with joy. So send online Rakhi to India along with these adorable, heart-warming gifts this rakhi.