Different Names of Raksha Bandhan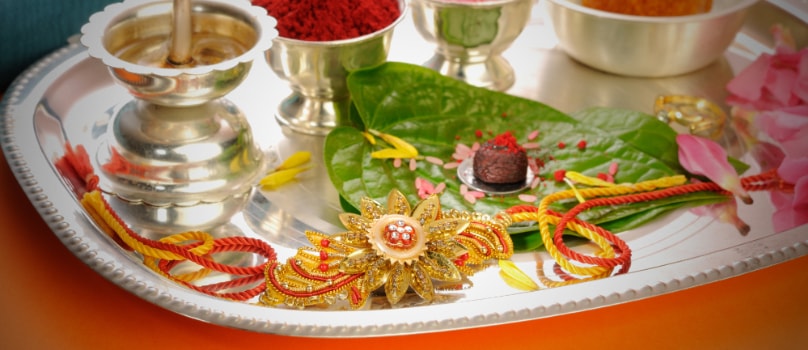 Raksha Bandhan or Rakhi is an annual festival that is celebrated on the purnima of the Hindu lunisolar month of Shravan. This is a celebration of sibling love and as such it has attained a highly secular stature among all Indians. However, the occasion still continues to be a Hindu tradition with various rituals and cultural significance. Rakhi is mainly celebrated by an exchange of gifts among the brother and the sister apart from the tying of Rakhi thread. India being a very diverse country has varied customs and traditions in its different parts or regions. This is true for the festival of Raksha Bandhan as well to the extent that the day has different names in different states and communities. We will now look into a few of such scriptural names of the festival of Rakhi that will help us to know it better.
Rakhi Purnima
Raksha Bandhan is known by its popular name or Rakhi Purnima in the north west region of India. Here it is all about the bond between siblings with the sister performing the various popular Rakhi customs. The sister performs an arti of the brother, applies a tika of roli and chawal on his forehead and then ties the sacred thread on his wrist.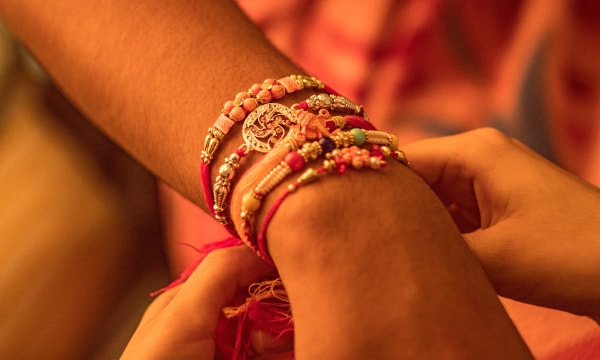 Nariyal Purnima
Rakhi is called Nariyal Purnima by those living on the Western Ghats in the coastal areas of this country. The fishing community depends on the sea for livelihood and hence people pray to Lord Varuna, the God of the sea, to cast fare winds during the impending monsoon season. They offer nariyal or coconuts to the God to appease Him as this particular fruit is considered to be an auspicious one, being related to Lord Shiva.
Avani Avittam
Avani Avittam or Upakramam is the name that is given to this festival in the south of India, including Odisha and Maharashtra. The day is observed mainly by the Brahmins of this region who change their holy thread or Janeu. They begin the day by immersing themselves in a holy water body and asking forgiveness for the sins they have committed in the preceding year.
Kajari Purnima
Raksha Bandhan attains the name Kajari Purnima in the central part of this country in states like Madhya Pradesh, Chhattisgarh and Uttar Pradesh. Farmers worship Goddess Bhagwati on this occasion while praying for a good season of crops. This is also an important occasion for women having sons who pray for their longevity by worshipping crops of barley that are brought from the field.
Pavitropana
The festival of Pavitropana is celebrated on this day by the people living in the state of Gujarat. Lord Shiva is worshipped on this occasion and the Shiv Ling everywhere are bathed with water while the people pray for atonement of their sins. Pavitra or strands of cotton are knotted together and then dipped in Panchagavya or the five holy cow products and then tied around the Shiv Ling.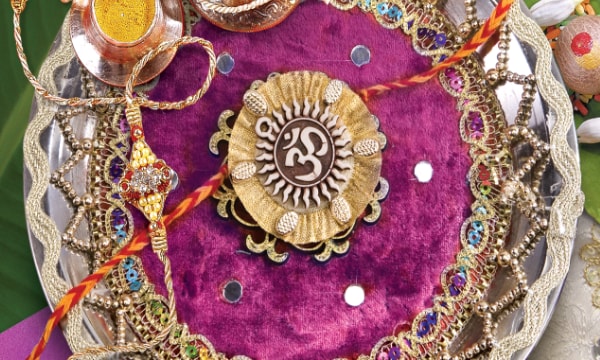 Rakhi Gift Ideas
This Rakhi site deals with a large number of online Rakhis for both kids and adults that can be sent to India. The Peacock Feather Stone Rakhi is a Rakhi for brother that is in the shape of a peacock with red threads. You can also get Rakhi hampers on this online Rakhi store where there are many types of delectables and other gifts. The Flavourful Hamper of Goodies with Rakhi consists of Ferrero Rocher chocolates, almonds in a pouch and branded gulab jamun as well as a Rakhi with roli and chawal.
Thus, these and other Raksha Bandhan gifts can make Rakhi and all of its forms a memorable occasion anywhere in India. You can send Rakhi to India in an easy and hassle free manner through this online Rakhi portal. Knowing more about these regional forms of Rakhi celebration can help you to choose a proper gift for those living in various parts of India.