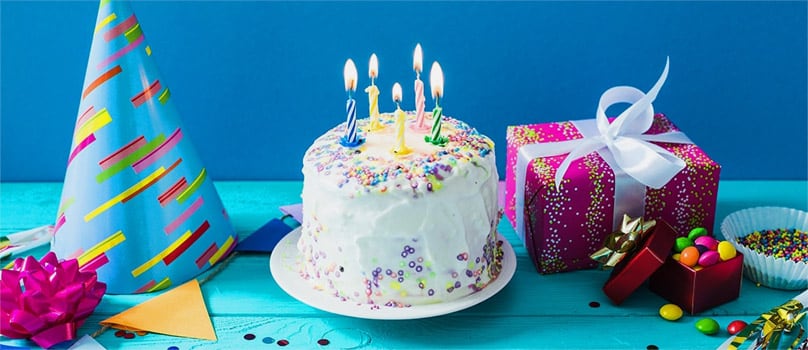 Choosing the perfect birthday gift is a very hard job indeed. It takes a lot of time and energy to decide which gift will be liked best by your close one. This ordeal becomes especially difficult if the birthday gift is for one of your in-laws. If your dear brother-in-law's birthday is near, you need not worry any longer. We have prepared a list of birthday gifts to India for him on his special day. You will find many cheap gifts to India on our website that are attractive and will easily fit into your budget. This list of 5 attractive birthday gifts will come in handy for you whenever you are planning to choose a birthday gift.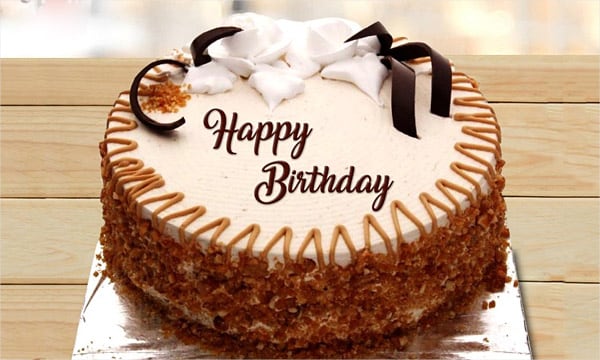 You always need a pretty cake to celebrate a birthday as without it the birthday is incomplete. There are a lot of cake options available for you to choose from. These cakes are yummy and will definitely appeal to the taste buds of your brother-in-law and his family. Different flavours like chocolate, butterscotch, vanilla and strawberry are available so that you can choose the one your brother-in-law likes. The cakes also come in varied shapes and sizes. The cakes section on our website is in three categories, happy birthday, special birthday and kids. If you have a kid brother-in-law then he will definitely love the cakes in the kids section. But if he is not, then you can choose the Birthday Chocolate Truffle Cake which he will definitely love. This delectable chocolate cake has a taste of truffles and is in a round shape with delicious icings in the shapes of flowers and leaves.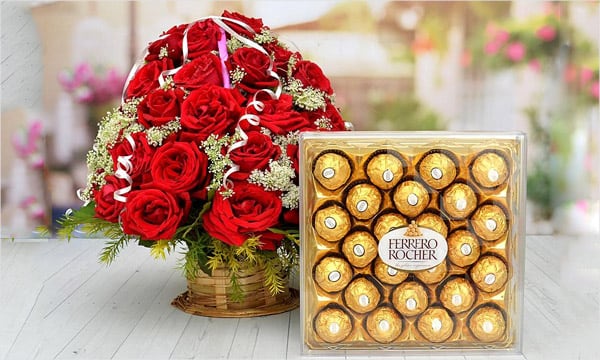 Hampers are a collection of goodies that can be sent as gifts on any occasion. So instead of choosing one gift you can choose a number of items to gift to your brother-in-law on your birthday. The various hampers that are available on our website will definitely live up to your expectations. They have been divided into four groups - birthday gift hampers, chocolate hampers, flower combos and sweets hampers. The birthday gift hampers contain gifts like flowers, cakes, chocolates, sweets and a lot more. The chocolate hampers mainly feature chocolates along with gifts like dry fruits, sweets and soft toys. The flower combos all contain flowers as well as cakes, fruits, dry fruits, birthday greetings cards, sweets and many more. The sweets hampers contain different kinds of sweets in combo packs. You can choose the Flavoured Barfi and Kaju Sweets Hamper from this section if your brother-in-law's sweet tooth. It contains tasty sweets like chocolate barfi, mango barfi, kaju sev and kaju phool. These delectable sweets come in a beautiful round cane basket.
Everyone loves chocolates and therefore they make a good gift for any occasion. You can gift your brother-in-law with delectable chocolates that are found on our website. Chocolates are also available in four categories on our website which are chocolates & cookies, chocolate hampers, chocolate thalis and handmade chocolates. The cookies section contains a lot of delicious cookies and chocolates. The hampers collection is comprised of chocolates along with gifts like sweets, teddies, dry fruits and cookies. The thalis available here contain combos of different kinds of chocolates. There is a unique collection of handmade chocolates available on our website. The Classy Golden Metallic Tray full of Handmade Chocolates is a perfect example of this. A number of yummy chocolates are placed in a beautiful rectangular tray. The tray itself is a metallic one with four stone studded flowers along its two broad sides.
Personalized gifts are the newest trend of gift giving nowadays. Such gifts send a personal message to the receiver and is always cherished and treasured by them. Our website hosts a number of personalized objects for you to choose from. From mugs and keychains to rock photos and mirrors, you will find a lot of items that you can turn into a personalized gift for your brother-in-law with only a picture of him. There is also a section of birthday special personalized items for you to choose from. The Personalized Rock Wall Hanging will make a perfect gift as you can place in it his picture or perhaps a photo of him along with his family. This rock photo is actually a wall hanging and therefore it can be very well used as a home decor item. It is made of wood which gives it a very authentic and natural look.
5. Zodiac Gifts
Gifts highlighting a person's sun sign are perfect as birthday gifts. They are one of a kind and always highlight the special occasion in his or her life. Our website has specialised gifts for each and every zodiac sign. The gifts include items like clocks, T-shirts, mugs and photo frames. If your brother-in-law is a libran, then the Elegant Libra Zodiac Timepiece will be perfect for his coming birthday. The timepiece is a stylish table clock which obviously turns it into a home decor item as well. It is bronze coloured highlighting the zodiac sign of libra. The item is in the shape of a balance scale with a weighing pan on either side. There is a star in the middle and the clock is on the very top of the whole structure. This item is available for the other zodiac signs as well and thus you need not worry if your brother-in-law belongs to some other sun sign.
Even if you are away from your dear brother-in-law on his birthday, you can surprise him with these lovely gifts. You can also send gifts to India same day delivery through which you can send gifts like flowers and cakes on the very day of his birthday. He will always be grateful to you for these gifts and will always remember you because of them.