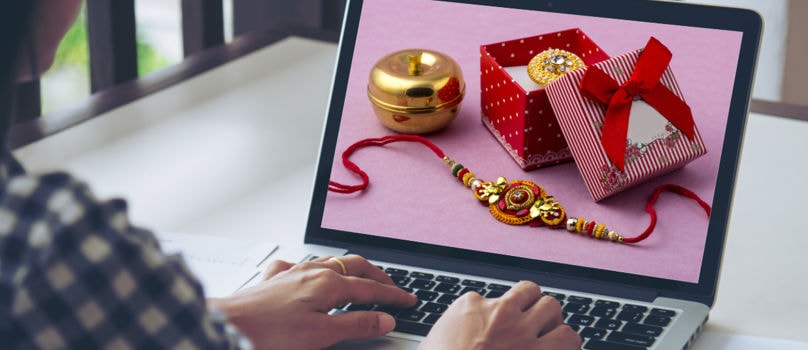 Of all the festivals and occasions celebrated in India, Rakhi or Raksha Bandhan holds a special place, in the hearts of the Indians. The emotions attached with the festival of Raksha Bandhan is so intense that the members of the Indian communities residing abroad generally do not miss out on the festivities of this auspicious occasion. To make sure that sisters residing abroad, get to send beautiful Rakhis on the occasion of Rakhi India, online gifting portals like GiftstoIndia24x7.com offer a huge collection of online rakhi along with various Rakhi gifts for their loving brothers in India.
This year, Raksha Bandhan will be celebrated on August. To make sure, customers from across the globe can send rakhi to India along with the rakhi gifts with ease, leading gifting portal GiftstoIndia24x7.com has launched. All those sisters who will be staying abroad on this year's Rakhi, can access this website from anywhere across the globe and select beautiful online rakhi for their beloved brothers in India. Apart from that, they can also select beautiful rakhi hampers for their brothers to make Rakhi India, a joyful affair to remember.
If an individual browses through the stock of Rakhis that are being offered by this website, she is bound to get confused and spoilt for choices. To make your rakhi shopping easier, these rakhis have been segregated - firstly, on the basis of age and secondly, on the basis of make and quality of the rakhis. For instance, if your brother is still a cute, little cherub, you can browse through the amazing collection of kid's rakhis that feature toy rakhis, cartoon character rakhis and cute rakhis. Our pick-opt for Bal Hanuman or Mickey and Donald rakhi for your little brother and an adorable kitty rakhi for your little sister (if you have one).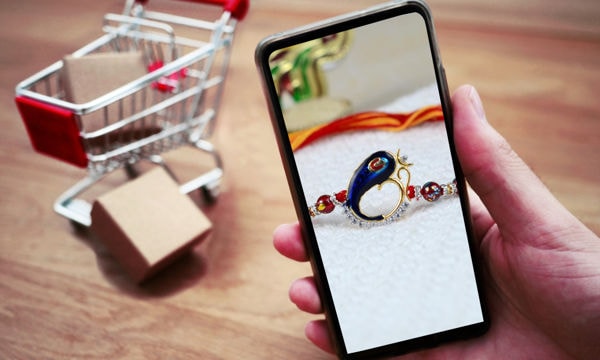 If you have more than one brother, then it is advisable to go for beautiful Rakhi sets that come in sets of two, three and four. Each of these rakhis have been skilfully prepared, often manually, by skilled artisans. The amount of labour that goes into making a single rakhi is visible from the delicate kundan or gorgeous zardosi work. It has been noticed that off late, brothers in India have expressed their fascination towards suave, sleek and trendy rakhis. Even after the festival gets over, many of them continue to wear these Rakhis, often until next year's Raksha Bandhan. Our pick- opt for stone studded or beaded rakhis to make sure that your beloved brother can flaunt the rakhi sent by his loving sister, on his wrist until next year's Raksha Bandhan. Since, these trendy Rakhis also doubles up as stylish wristlets, their demand has gone up in the recent years.
If your brother is your hero and you want him to stand apart in a crowd, you can think of sending him precious rakhis like a pearl rakhi or a silver rakhi containing a german-silver coin. If you want The Almighty God to protect your brother from all evils and stay with him forever, then you can gift your brother a divine rakhi containing miniature figurine of Lord Ganesha, a Holy Swastika, Om or Sree symbols. You can also take your pick from exclusive rakhis and zardosi rakhis to delight your brothers in India.
Lastly, if your brother is married, then it is better for you to select a Bhaiya-Bhabhi rakhi set that consists of a beautiful rakhi for your brother and a gorgeous lumba for your sister-in-law. Obviously, when you send rakhi to India along with the various gifts to your brother, your brother's wife i.e. your sister-in-law would also look forward eagerly to receive something from you. That is why, opting for a Bhaiya-Bhabhi rakhi set is a good option, especially if your brother is married. So to make this year's Raksha Bandhan a fun-filled affair and bring loads of smiles on the faces of your beloved brothers, start ordering your rakhis along with the rakhi gifts, only on giftstoIndia24x7.com.