India is a country rich in culture and heritage. Though there are people belonging to different caste and creed, they inherit some traditions that are carried down through the ages. This includes celebration of festivals too. Though people from different religions follow different rituals but the essence is the same. Such a festival is Rakhi. Like in Kerala it is known as Avani Avittam and Kajari Purnima in Bihar, Jharkhand and parts of Uttar Pradesh. But the core idea of the festival is the same, that is to honor the strong bond of love and affection between brothers and sisters.
On the auspicious day of Shravan purnima, people get ready for the grand festival. They bathe in the morning and become pure, wear fresh and new clothes. Following this, they offer prayers to God and after that they gather together with their siblings to start the rituals of Rakhi. The sister ties a rakhi around the right wrist of the brother and utters some mantra. The thread is believed to protect him from all perils of life. After the completion of the rituals the sister gives sweets to the brother and in return the brother shares the same sweet with the sister. Both the brother and sister prays to the almighty for each other's good health and prosperity. On this occasion the entire family assembles and have fun together. There is merrymaking, feasting, gossiping and sharing of memories within them. Those days are gone now and with the emergence of globalisation, sending rakhi to India through e-gifting sites are more in vogue. The online portals have everything related to rakhi in store. With the help of these sites one can send online rakhi to their brother without any trouble. When you do your rakhi shopping online it is going to be an amazing experience. Just with a click of mouse you will able to send rakhi to India online and your brother will be overwhelmed at its receival. GiftstoIndia24x7.com guarantees to make your rakhi memorable and enjoyable. As gifts are an inseparable part of any festival or occasion, so rakhi cannot be an exception. So besides sending rakhis you can shower loads of gifts for your siblings. Gifts will convey and express the unsaid love and affection you have for your siblings. The online portal has loads of gifts for siblings and also provides with lots of gift ideas that one can send when sister sends a rakhi to India. But sisters are mostly worried or confused about what to send as gifts for brother on rakhi after they send rakhi to India free shipping. To pacify those tensed sisters let us discuss some of the gift ideas for brothers:
Electronics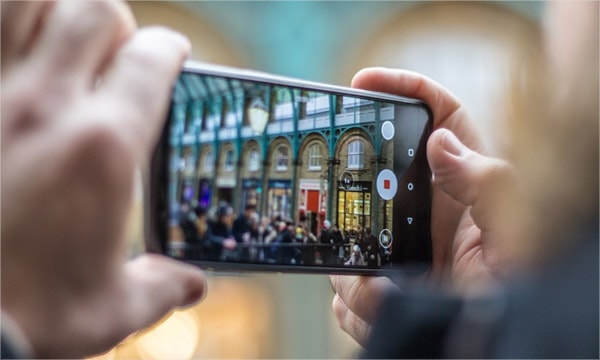 Electronic items make leading of life easier. The tasks are performed faster with the help of these electronics. Even in the times of emergencies electronics become the main medium of communication. So why not make the life of your brother easier by gifting of electronics on rakhi. You can gift electronics from the best brands in the market. Items like I-Pods, MP3 player, cordless phones, webcams, electric shaver, hard disks, pen drives, sandwich toaster, cordless kettles and lots more to add on. Send rakhi to India with a useful electronic as gift.
Gift Vouchers
Selecting the best gift for your brother can be troublesome at times when you are not aware of his preferences. Thus it can be replaced by sending Gift Vouchers to him. These will give him the chance to shop the items he is in need or he likes. There are gift vouchers from leading brands that you can send. Vouchers from all spheres like apparels, eateries, jewellery, watches etc. are available giving you the opportunity to choose from a wide range of products. Big Bazar, Gili, Pantaloons, Cafe Coffee Day are some of the brands which offer gift vouchers.
Men's Personal Care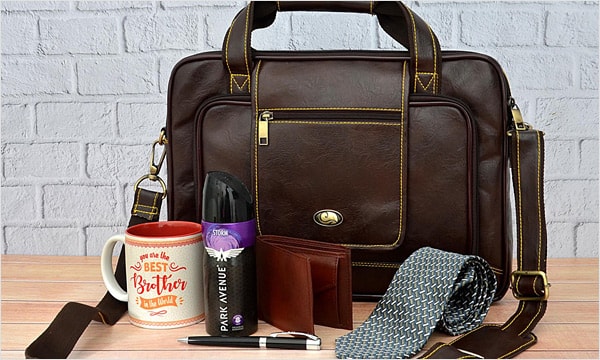 Men are active all through the day. They have different assignments, business or official meetings, attend parties and so on. So they have to be fresh and smart the whole day. Thus they require Men's Personal Care items to keep themselves active. These hampers consist of all necessary items required for men. There comes deodorant, shaving creams/foams, fairness creams, after shaves, men's soaps and lot of items that come together in a hamper. They are from brands like Park Avenue, Gillette, Axe, Garnier, Aramusk etc.
Men's Wear
Apparels are something which a person needs always. So you can always gift apparels to someone special. Men are usually busy throughout the day and are involved in different jobs. A proper apparel helps to define their personality. So Men's Wear can be an ideal gift for them. Here you will find everything from formal to casual. There are formal shirts from Peter England, Louis Philippe, Allen Solly etc. Cotton trouser can make them look even more smarter and accompany that with a classy necktie. For jeans try sending him jeans as gift. Stun your brother with these exclusive gifts for him while the above mentioned site makes the rakhi delivery in India. He will definitely keep the memories of rakhi in his heart and store the gifts with lots of care.