Win your dear one's heart with flowers to Mumbai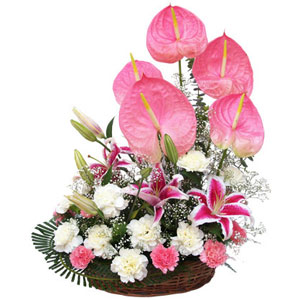 If you have someone special living in Mumbai, you can always use an online gift store to send flowers to Mumbai, along with other fabulous gifts. These online stores, have made life very easy for people who resides far from their friends and family. If you have a friend, lover or family member residing in the city of Mumbai, you can always use the services of the very popular online florist - GiftstoIndia24x7.com, to send beautiful flower arrangements to them.

Flowers are a symbol of life and beauty, and since generations people have been gifting flowers to express love and affection. When people receive flowers as gift, they feel incredibly special. Flowers are one of the most beautiful creations of nature, and they play an important role in our lives. Flowers are an important gift for special occasions like - Birthdays, Anniversaries, Valentine's Day, Weddings, etc.

If you are not very sure about how to pick flowers for special occasions, then the following paragraph might come in handy.

If the occasion is a birthday, then you need to go with a mixed flower bouquet. Usually the popular mixed flower bouquets contain roses, lilies, sunflowers etc. The flowers will be put together in such a way that they become very attractive. The mixed flower bouquet, will surely add an extra charm to your dear one's birthday. If you are missing someone, and want to give a surprise to him or her, then you should choose a flower bunch. A white rose bunch would be the perfect option for such a situation. Sunflowers are best suited as get well gifts. The brightness of the Sunflowers will surely cheer up the ailing person. If the occasion is a Marriage Anniversary, then the best gift would be a huge bouquet of mixed color roses. Flowers are the most popular gift for Valentine's Day, and on this occasion you can never go wrong with a bunch of red roses. And all these flower arrangements are available on the online florist - GiftstoIndia24x7.com. When you plan to send flowers to Mumbai choose from the popular flower arrangements listed below.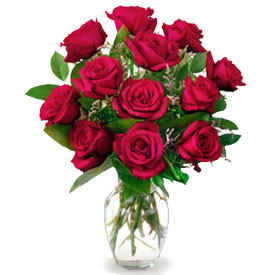 Flowers with Cake in Mumbai - The wonderful flowers with cake, available on the online florist GiftstoIndia24x7.com, will surely impress your dear ones in Mumbai. The gorgeous flowers will remind you of a miniature garden. The beauty of the charming flowers will definitely make the special occasion in Mumbai, even more special.

Flowers with Teddies in Mumbai - On our online collection you will be able to find a wonderful collection of flower arramgements with different Teddies. All the flower hampers are reasonably priced, and there are no hidden charges that are applied. The price that you see on the website, is what you need to pay. So pick your favourite flower bouquet from GiftstoIndia24x7.com, and give your dear one in Mumbai a wonderful teddy surprise.

Flowers with Chocolates in Mumbai - Flowers along with chocolates, makes one of the most romantic gift that you can give to someone. All the flower arrangements are very unique and pleasing to the eyes. These chocolates will surely help to convey your heartfelt emotions to your loved one in Mumbai.

You can shop from FlowerstoMumbai24x7.com, 24x7 and the wonderful customer care support team is also available 24x7, to help you with your queries. Use the services of this online florist, to send online flowers to Mumbai and win your dear ones' hearts.