"Flowers given by loving people will never fade"

Illya Shevelyov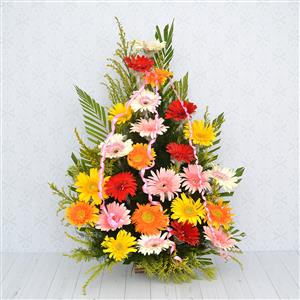 Flowers are possibly the best creations on earth. One glance at these vibrant and beautiful flowers will immediately brighten a person's mood. There are more than a thousand species of flowers in the world. Some of them are popularly known for their beauty and fragrance. It is one of the important items of decoration in any occasion or festival. However, it is believed that during the Victorian era, flowers were used not only as decoration, but also to convey a strong, and commonly understood meaning. Colour, shape, and scent were all used as part of the overall message that was conveyed. In addition, the art of growing, arranging, and preserving flowers was thought to refine a woman.

Flowers have individual significance. It is important to realise the meanings of these flowers. Like Red Carnations symbolise a flame, White Lilies symbolise youth or beauty, Orchids mean love, beauty and refinement, Red Rose means love while Yellow Rose signify friendship. There are many other flowers too which have a special significance but these are the popular ones.

Flowers to Mumbai is a much reputed online florist which delivers fresh and fragrant flowers to different places in Mumbai. NRIs who have friends and family residing in Mumbai can convey their messages and warm wishes by sending flowers to Mumbai through the help of this site. The online florists specializes in showcasing different types and arrangements of flowers from where you can select a perfect one for your near one and send it as online flowers to Mumbai. Some of the types are Carnations, Flowers Bouquets, Flowers in Baskets, Roses, Gerberas and many more. There are some arrangements which have been extremely popular and widely loved. Let us have a brief idea about Best 5 Flower arrangements present in this site: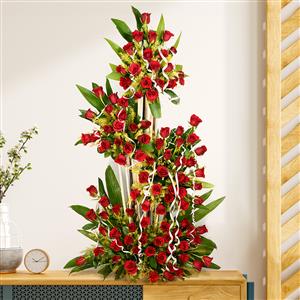 1. 501 Wishes - When 501 words fall short of expressing your emotions for your loved ones in Mumbai, this assortment of 501 roses embellished with ferns and gladiolus borders will do the magic. Its a wonderful arrangement with the special words " I LOVE U" written on it. These alluring red rose arrangement will be the most precious gift for your beloved on any special day or occasions. Go ahead and express your heartfelt love through these 501 roses. So next time when you send flowers to Mumbai, remember to this exclusive arrangement with them.

2. Beautiful Orchids - Bewilder your dear ones on a special occasion, as you send this collection of 100 Purple orchids to India. The arrangement is nicely decked with chiffon net. Purple orchids symbolise love and beauty which will definitely convey the message stored in your heart to the beloved.

3. 100 Red Rose Tall Basket - This is a wonderful tall arrangement of 100 fresh Red Roses with lots of green ferns and decorated with ribbon. The flowers look vibrant with the combination of red and green. Your dear ones in Mumbai will definitely be overwhelmed to receive this flower arrangement. As Red Roses are symbols of love, so your dear ones will truly understand the message you want to convey to them.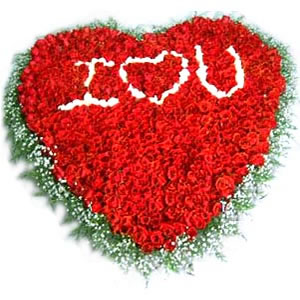 4. Exclusive Collection - Charm the senses of your loved ones in Mumbai by sending them this exclusive collection of flowers. The agglomeration of 50 yellow gerberas and 50 red carnations shall adorn your beloved's face with a hearty smile.These are nicely arranged, the vibrant color of the flowers will give any a place a scenic abode. They will decorate the interiors of your dear one's house and give them pure joy. You can also send this beautiful arrangement to your dear ones on the eve of any occasion like birthdays, anniversaries and so on.

5. Floral Exuberance - Spread the beauty of love with the collection of 25 multicolored Gerberas. The multi color Gerberas are sure to add an excellent hue. Arranged in a beautiful bouquet with lots of greenery and decorated with Ribbons, this collection will make your special one feel more special.

Flowers have a special power to lift up anyone's mood. Moreover they also convey your special messages to your loved ones. So take the help of FlowerstoMumbai24x7.com to send flowers to Mumbai and enthrall your dear ones on any event or occasion.