Top 7 Gift Hampers for Children's Day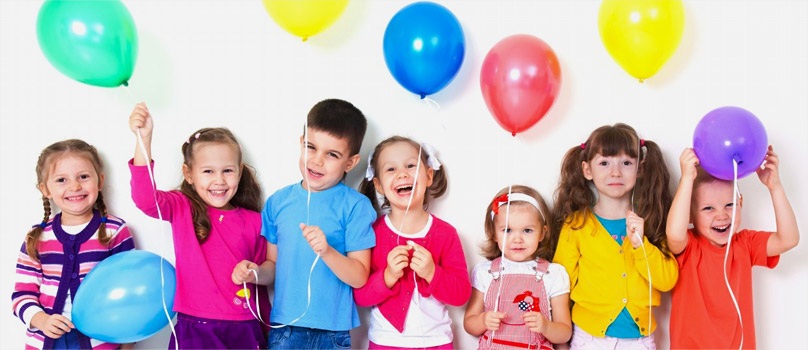 Jawaharlal Nehru's birthday or what we more fondly remember as Children's Day comes on every 14th of November. It is a day when children are showered with love, greetings and gifts in both schools and at home. If there is a little one dear to you, you could make his/her Children's Day quite a special and interesting one with these following gift hamper ideas.
Chocolate Hamper




Children and chocolates are inseparable. They love it and there is nothing called "too much of it" for them. On this Children's Day, you could give your favourite kid a nice chocolaty surprise with an assorted chocolate hamper. Choose the child's favourite ones and be assured to bring a beaming smile to his/her face.

Baby Products Hamper




There is nothing in the world that lightens up our lives like a happy baby. To keep a child happy, it is important to take good care of its health and the best gift you could give to one, on their very own day is a baby products hamper. The hamper could include everyday essentials like soaps, powder, cream, lotion, oil and others that are mild and will not cause any harm to their sensitive and delicate skin.

Stationery Hamper

Children are in a constant and endless need for stationery supplies. Pens, pencils, paints, papers, scissors and various other such items form an important part of a kid's closet. They need these for their academic as well as leisure purposes. So on this 14th of November, gift the little bundles of joy around you a thoughtful gift of stationery hamper that he/she can put to use in his/her day to day lives.

Board Games Hamper

Children need engaging activities to help them grow mentally and socially. Board games are a good way to let children develop the skill of working in a team. It also helps them take a break from the world of technology and instead culture human relationships. Make this Children's Day a special one for a child by sending a collection of good board games that will make growing up and learning more fun.

Soft Toys Hamper




Kids love soft toys. The soft cuddly dolls give the kids a feeling of comfort especially when they are alone or during the night. They can be active tools to build confidence and also help them develop emotion management skills. These make soft toys a lovely gift for any child on this special day.
Check out these wonderful soft toy hampers.
Books Hamper

Marcus Tullius Cicero, one of Rome's greatest orators had said, "A room without books is like a body without a soul". Through ages, it has been seen that children who grow up reading tend to have a more balanced and confident view of the surrounding world. Hence on this Children's Day add to a child's library with a collection of good reads and open their window to the big wide world.

School Kit Hamper

Remember how exciting it was to take a new bag, pencil box, tiffin box or even a water bottle to school. This is one feeling that never fades, even in changing times. So make the day after Children's Day an exciting one for a child near you by gifting him/her a hamper with all school essentials.
Every child's need is different depending on their age, gender, likings, interests, hobbies and so much more. A hamper lets you send an assortment of different products that they like without having to worry about choosing what they like most. Check out our website for more such wonderful gifting options to bring a smile on a child's face on this Children's Day.