Top 5 Birthday gifts for kids in India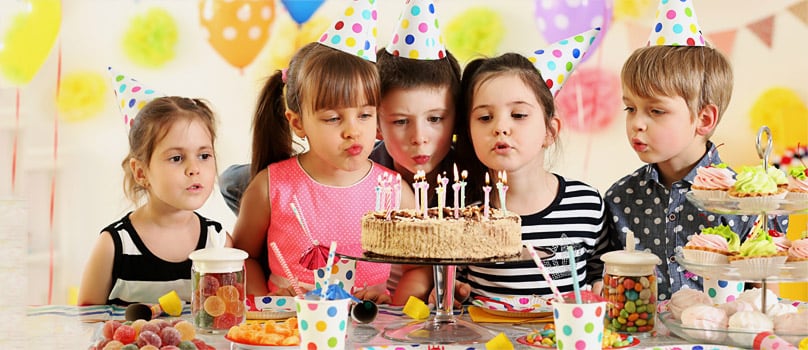 Kids have a special thing in their heart on birthdays. It is a very important day for a kid as he or she is most pampered, gets a lot of attention and gifts from friends and family on that day. In every household kids are the one who keep everyone on toes and are a constant source of happiness. To brighten them up on their birthday is the best thing you would like to do, specially if you are not present in India to celebrate their birthday you can still send them gifts and make them happy. And to choose amazing gifts for the kids we are here with suggestions to help you out.
Jenga

It is a classic old game of stacking and sometimes toppling wooden blocks. It is a famous game not only in the kids age group but also in adults group. It is a great game for kids as it improves physical skill and eye- hand coordination. You can send a Classic Jenga Game and surprise the kid in India on their birthday.

School Backpack

Essential for every school going kid, school backpack will be a great birthday gift idea. Choose the school bag according to age of the kid as the bag should be age appropriate. You can also add school essential like pencil pouch, notebooks, tiffin box etc,.

Bicycle

For the kid on his or her birthday you can send a bicycle as a perfect gift. Here also you need to buy a bicycle according to age of the kid, so they do not have difficulty in riding the cycle. Choose from different colours and brands of bicycle and get the perfect one for them.

Portable Study Table

Nowadays you can also find portable study table which can easily folded and kept and it does not take up much space in the house. A perfect gifting idea on a kids birthday as they can use the table for multi purposes, they can study, the can play board games, they can use it as a snacks table for their kids party.

Soft Toys

Another great gift idea for the kid on their birthday is sending them soft toys. You can send them a big teddy bear or soft toys of their favourite cartoon character. The kid will surely enjoy the gift a lot and will always play around with it and show his or her friends.

The above mentioned gifts will surely help you in deciding what gift you want to send for the kid on his or her birthday and make it a memorable day for them.