Top 10 Watch Brands for Dad in India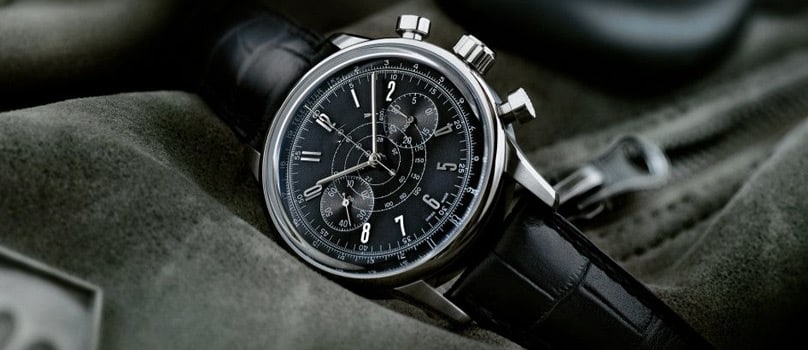 Indians value time with rigorous precision. It has become a habit to measure distances by the time taken to travel instead of kilometres. An alarm clock sets our day in motion while meeting targets on time is our breadwinning activity.
With such an attitude in place, it is only natural for us Indians to keep the time close to us to ensure we are never late. This brings us to the best equipment invented to keep track of time - watches. Watches are a valuable possession for many people. In many instances, people hand down watches as family heirlooms. These end up occupying a special emotional place in our hearts.
Investing in a good watch to gift your dad is a failsafe option. There can be no better alternative which only gets better with time. It is only wise to invest in a watch from a good brand which can deliver where it counts. Not only will you impress your father, but you will also have peace of mind. Take a look and choose from the best bets on the table:
Titan

When Tata makes it, they make it right. Indians have a sense of trust towards Tata products and Titan is no exception. Over the years they have developed various product line ups. Steel, Raga, Regalia, Tycoon and Octane are some of the most well-known collections. Titan watches have professional design and look quite classy. Being a native brand only makes for a better case. The watches come in lavish packaging, making them ideal for gifting.

Timex

Timex Group USA has built a great market in India thanks to its quality products. Timex excels in vintage watch designs and expert craftsmanship. They combine the best of Italian designs and German engineering. These attributes together deliver high-end reliable wristwatches. The well-reviewed collections of Expedition, Quartz and Metropolitan should be on your list.

Citizen

Japan and innovation go hand in hand. Citizen, a Japanese watchmaker, has been delivering great wristwatches. The R&D wing of Citizen always has surprises in store. Citizen is famous for watches with unusual designs which packs a lot of functions. Barometer, compass, thermometer - you name it and Citizen has a watch ready with those features. Some of their watches even have solar panels for power! The chronographs made by Citizen are some of the best one if you choose this brand.

Casio

Another Japanese watchmaker makes this decorated list. Casio too has an extensive R&D and makes feature-packed watches. Casio watches are high-end and have features like GPS and health tracking sensors. They are great all-round products but come at a cost. But keeping in mind the services, the price is worth it.

Guess

If you are looking for a fashion-oriented watch brand then Guess is a great option. Guess is famous for its luxury watch collections. These stylish wrist watches will suit your dad well. Collections to choose from Dress, Sport, Oasis and Pursuit.

Tommy Hilfiger

Tommy Hilfiger excels in watches. Collections include Classic and Sports which are popular. Watches from this company are reliable and durable. The classy looks of these timepieces make it a good option for gifting.

Fastrack

Fastrack was launched in 2008 as a young generation oriented brand. It is a sub-brand of Titan. Thus Fastrack gained popularity and trust quickly. Fastrack watches are durable, waterproof and rugged. They make an excellent gift choice if your dad is a rough user. The sporty looks make it a good choice for the young at heart dads.

Fossil

When it comes to a legendary watch brand, look no further than Fossil. Thanks to the amazing design Fossil has become a premium watch brand. The materials that go into a Fossil watch are of premium quality. Fossil is the only brand that has smartwatches powered by Google's WearOS. This opens up the possibility of a smartwatch as a gift.

Daniel Klein

Daniel Klein has to be one of the most popular watch brands which Indians buy online. DK timepieces come in both casual and formal ranges. Price-wise the watches are quite flexible. This makes Daniel Klein watches an ideal gifting choice.

Giordano

If your father loves luxury watches, Giordano is here at your disposal. This brand makes it a point to be a centre of attraction owing to the beautiful designs. These watches come with premium quality straps which adds to the look. This makes Giordano a nice brand to gift.
Watches are a wonderful gift for any father. Branded watches to India make the gift better. Spread the love and melt hearts by gifting your dad in India the finest watch you can.