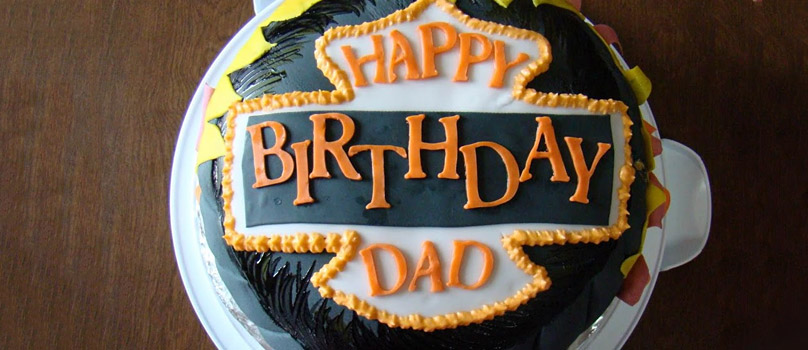 One of the most special people in your life is your father. He is the person who has been in your life since your birth and has supported you throughout. His love is spontaneous and never-ending. Father is one word which comes without an asterisk. The very little we can do for him is to send him a lovely gift which he has always wanted but never quite got to buying. On the momentous occasion of his birthday, take a look at some of the best gifting options for him that you can send to India.
Customised Mugs

Customised mugs with quirky quotes make for an awesome gift. It will make your father feel special when a unique mug sits on his table. Adding pictures to personalized mugs makes them even more charming.

Wallets

A good wallet is always an attractive gift. A classic wallet comes in handy especially when the one your father's using is in tatters. Look for one with enough compartments to store all cards and cash neatly.

Watches

Tried and tested, watches are one of those gifts which never go out of fashion. Branded timepieces are a treat to wear. If you want to go a step further, there are smartwatches to consider. Thanks to technology, smartwatches are bearing down on traditional watches. Apart from telling the time, smartwatches can do a lot more. They can track your vitals, measure altitudes and take phone calls directly. This makes them a great all-in-one gift.

Perfumes And Deodorants

Help your father smell great by gifting him a luxurious perfumes to India. Get him to be even more attractive and adorable than he already is! A brilliant fragrance will make him a hit at any party of function.

Apparel

If you want to be practical with your gift to your father then consider gifting apparel. Shirts are those ever-present items in the wardrobe that one can never have enough. A shirt with great quality fabric is sure to be a comfort on your dad's shoulders. Customised t-shirts also have a claim for your attention as they make for a unique gift. Quotes and pictures are what makes a personalized t-shirt great. Use that to your advantage and you have a great gift.

Tie

An exclusive tie is a stunning piece of accessory. The feel of premium silk or wool tie can only be equally matched by the classy suits that your father wears. Apart from materials, there are also textures, patterns and colours to choose from. Get a tie that complements your father well. The results will delight you!

Books

If your father is someone who enjoys reading, gifting books is an excellent choice. Help your dad maintain a good collection by getting a book for his birthday. Get to subtly know the genre he likes or introduce him to a new one. Books can be great companions and are excellent entertainment options.

e-Readers

Thanks to technology, reading books has become easier. One can maintain a huge library in a thin book-sized device. e-Readers are becoming excellent alternatives for books. These devices are a no-brainer option if your father adores his book collection.

Smartphone

If your father still has not dived onto the smartphone bandwagon or is running outdated tech, then its time for an upgrade. Modern smartphones look great and pack some powerful specs for the price. They are quite easy to get the hang of and anyone can adapt to the tech.

Digital Camera

If your father is into photography, then look no further than a camera. Help him capture the beautiful moments of life in high-quality images and with ease. Even if your father is a newcomer to the world of photography, modern digital cameras have it covered. The controls are quite simple for everyone to be able to understand. Nikon and Canon have a great budget range to start looking at.
Gifts are great. They have the ability to bring a smile to anyone's face. Yet, there is nothing comparable to the personal touch. Sending personalized gifts to India are only the beginning. If you want to make your father happy on his birthday make sure to get in touch. This gesture, combined with your gift, will melt his heart.