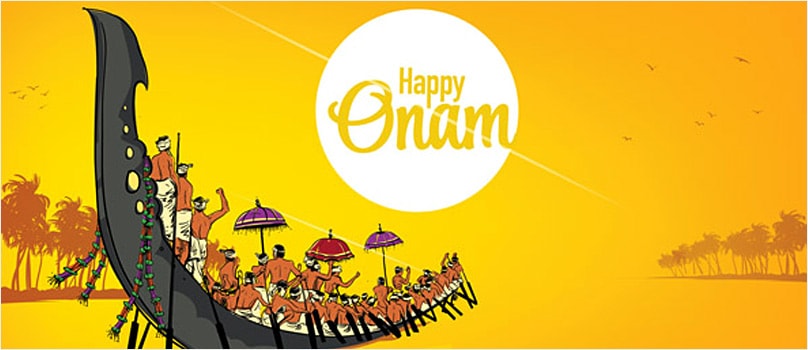 Onam is a special time of the year for every Malayali. Irrespective of religion, caste or any other social boundary, everyone in this state celebrates the homecoming of the legendary King Mahabali. An important part of this festival is exchanging gifts. Here are 10 marvellous gift ideas that can help you choose the right one for him.

The tantalising aroma of lip smacking sweets exude from every household during the celebrations of Onam. Such delectable spreads include Banana halwa, Neyyappam, Elaneer pudding, Rava ladoo and various other such nostalgia harking names. Gifting him a store-bought box or a home made plate full of these special preparations is sure to make his Onam an extremely happy one.

Clothes

Onam celebrations are incomplete without a neatly draped Kasavu Mundu. The comfort of the cotton fabric and the elegance of the golden thread work makes it a perfect outfit for this festival. Gift your husband a nice complimenting set of this traditional wear and usher in the celebratory mood .

Religious Items


Send your husband an idol of Lord Vishnu on this Onam if he is a pious man. It is a good way to wish him success, health and prosperity and also to keep the tradition of praying to the Lord on this day alive.

Chocolates are the best gift on any occasion. There could hardly be anyone who would not enjoy the taste of this sinful goodness. You could send him an assorted box of his favourite chocolates on this festival and make him feel like a kid out of the Charlie and the Chocolate Factory movie.

Silver Items

Stationery items like pens, pen stands and paper clips made of silver makes an amazing gift for Onam. These stationeries could be a nice and classy addition to his office desk that could signify a perfect blend of tradition and style.

Flowers

Pookalam is the very spirit of Onam. These beautiful flower carpets marks the path through which King Mahabali enters one's home. So if your husband is staying away from home on this Onam, send him a vibrant bouquet with the most colourful flowers to compensate for the wonderful and elaborate floral arrangements that are done at home.

Onam Sadhya (Onam Feast)

The road to a man's heart is definitely through his stomach, at least a Malayali man's on Onam. The delectable variety of the Onam Sadhya is hard to resist and harder to miss. So treat your Mr. Right with the right dishes on this day and win his heart forever.

Dry Fruits


Make this Onam a healthy one for your husband by sending him a dry fruits hamper. It shall be a good gift for him if he is into fitness and workout. These nutrient rich food items also make for a good snack in between meals.

Gold Items

Gold items are a traditional gift on Onam. You could gift your husband a nice chain or ring. These lovelies accessories that compliment the elegant Kasavu Mundu perfectly. If your husband is a person who isn't much into wearing traditional clothes, you could gift him tie pins and cufflinks made of gold as well. The would look classy on a nice formal outfit.

Portable Speakers

Is your husband a person who considers music as an important part of his life? Then, give him a good portable speaker in which he can listen to his favourite Onam songs and set the Onam vibes right.