Top 10 Gifts for Women's Day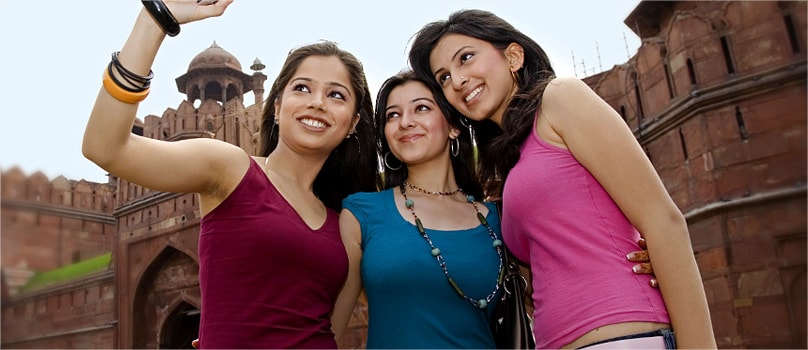 International Women's Day is celebrated to honour the women all around the world, for their hard work, sacrifices, and bringing equality. On the occasion of Women's Day you can surprise your grandmother, mother, sister, friend, girlfriend, wife or any other woman who you are thankful for with amazing gifts. Especially if you are not in India to celebrate you can send them gifts and convey your respect and love for them. And to make your work easy we bring to you a list of the top ten gifts which will be appropriate gifts on Women's Day.
Travel Wallet
When it comes to a women we know that they like to have different set of bags and wallets for keeping things in an organised way. And so giving her a travel wallet is a great idea, which will be handy when she is travelling. It will carry her passport, ID cards, and such rather than searching in her big purse.
Perfumes
Perfumes are definitely best gifts when to be gifted to a woman. You can choose from different scents of flowers, spices, fruits, wood and many more. Send her perfumes which has a blissful scent and make her special and confident.
Collection of Books
A valuable gift on Women's Day will be a collection of books for your beloved woman. You can choose books of their favourite authors or books that you think they will have good timing reading.
Flowers
Always one of the best gifts be it any occasion. Flowers really emote your emotions to the one you are sending it to. On Women's Day you can definitely send your regards to your beloved women with a beautiful arrangement of flowers to India.
Sunglasses
An unconventional gift for your woman is a perfect way to surprise her. Send her a pair of the coolest sunglasses and flaunt their style. Make sure the sunglasses you send are UV protected, as it is important to keep the eyes away from harmful rays.
Donation
Send her a different gifts which is unique and kind at the same time. Make a donation on behalf of her name to an NGO that works for the welfare of people or animals and let them be benefited with. It will be the most thoughtful gift.
Slogan Laptop Bag
This Women's Day make her feel confident with a slogan laptop bag like Girl Boss, Woman Up or Woman on a Mission. This is gift will not be useful for them to carry their laptop and accessories but the slogan will also be loved by them.
Kitchen Appliances
This is also a great gifting idea to make a woman happy. If she likes to cook and spend time in the kitchen appliances like toaster, sandwich maker, coffee maker etc. will surely make her work easier in the kitchen.
Greeting Cards
Another gifting idea on Women's Day for your beloved woman can be a greeting card. A simple way to let her know your love and regards for her. Choose a card which will best express the emotions and strength of woman.
Cake
Celebrate the occasion of Women's Day with your woman in India by sending delicious cakes to them. Cakes are always the best part of celebrations and this is a perfect gifting idea. Send her favourite flavoured cake and congratulate her on this honorable day.