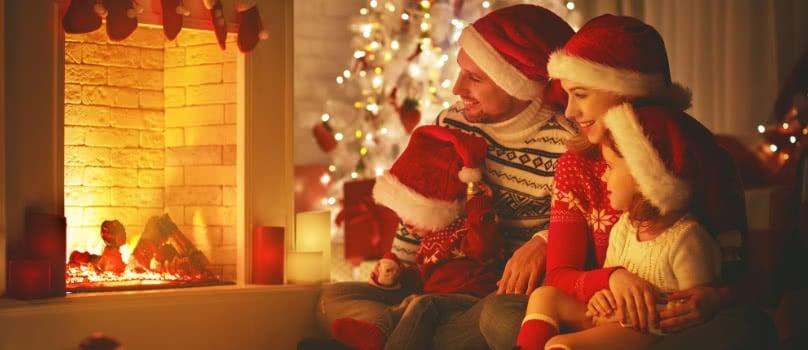 The month of December brings with it a chill in the weather and infuses the air with wholesome enjoyment and festivity. Amongst this falls Christmas, the centerpiece of December merriment. A festival celebrating the birth of the Christian figurehead: Jesus Christ. This is the celebration of joy, a new beginning and peace. The term Christmas is believed to have originated as a portmanteau word, meaning "Christ's Mass".
The actual month and date of Jesus' birth have been lost to time, the Catholic Church in the early fourth century decided after deliberation, the date as December 25. This correlates to the date of the winter solstice on the Roman calendar. Popular practices during the holiday season include the custom of gifting, music, an exchange of greeting cards, church celebrations, a special meal and the display of various decorations; including Christmas trees, lights, mistletoe, nativity scenes, and holly.
Christmas Day in India is celebrated with fun and enthusiasm. Not only Christians but also most people from all walks of life partake in the merriment. Indians, who have moved abroad for job prospects or education, want to send gifts to India on Christmas Day for their friends, family and loved ones. Keeping this deep desire in mind, we are here to offer a helping hand in delivering your emotions and love to India on the occasion of Christmas, neatly packed and delivered to the doorsteps of your near and dear ones.
Keeping in mind the Christmas celebrations and the tradition of exchanging gifts on this auspicious day, we offer a wide array of gifting ideas. Ranging from candles to cards, from cakes to hampers, we guarantee to meet your gifting requirements this festive season.
1. Christmas Cake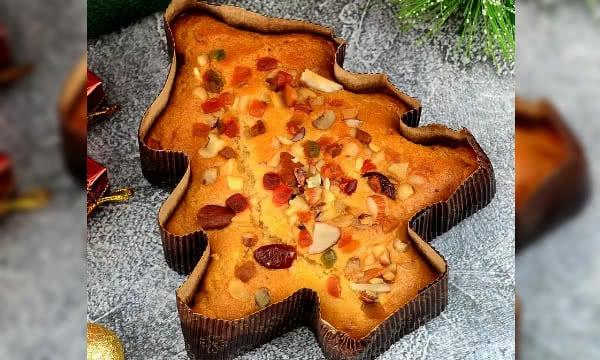 Christmas is the season of celebration, merriment and eating. Cakes and other sweet-savory dishes form a major part of the gastronomical adventure that is Christmas. This Christmas Tree Shaped Cake is one of our top-selling products this season. Fruit cakes are very popular in India during Christmas. Your loved ones will be very surprised when we deliver this tasty cake shaped like a Christmas tree to them on your behalf.
2. Christmas Tree and Santa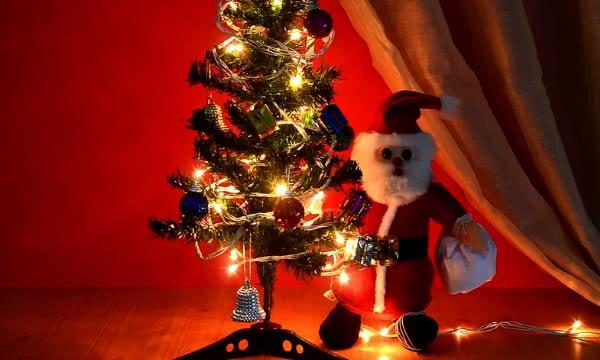 Christmas Trees have become the centerpiece of Christmas celebrations. From decorating the tree to opening gifts under it, a lot of Christmas day activity revolves around the tree. The most popular image of Christmas is the mythological figure, known as Saint Nicholas, Father Christmas, or Santa Claus. Santa Clause is associated with bringing Christmas gifts to children during the Christmas season. This is a homage to the parable of the three Magis and the gifts they brought for the babe in the manger. So this Christmas, send your loved ones in India a beautiful tree and a Santa Clause soft toy. It can't get more Christmassy than this.
3. Christmas Hamper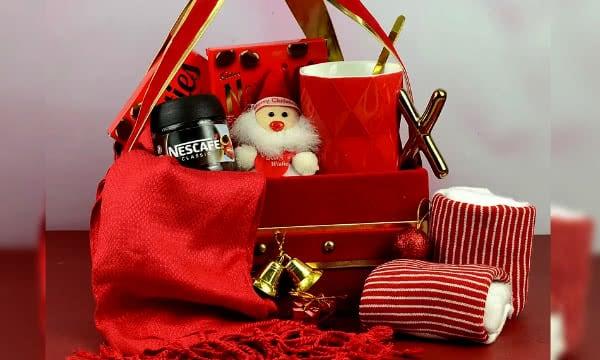 This beautiful Christmas Hamper is the perfect gift for the occasion. The red box is filled with Christmassy delight. This hamper includes a red coffee mug, red Christmas socks and a red stole. There is also a container of instant coffee and two packets of Nutties. The cherry on the top, a small adorable Santa soft toy. This is a perfect fit for the seasonal cheers.
4. Candles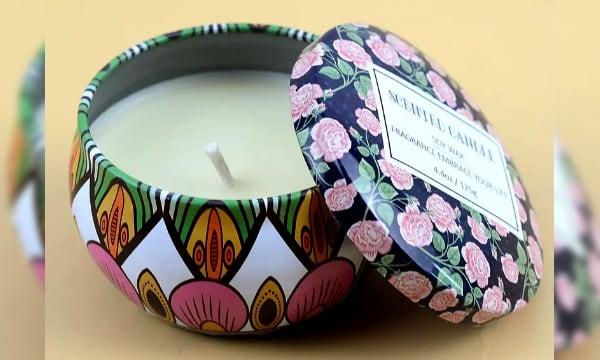 One of the most calming images of Christmas is the quiet lighting of candles as the choir serenades the devotees with "Silent Night" during the midnight mass. Candles have always been a religious and spiritual beacon in many cultures. This beautifully scented candle comes in a metallic case with a cover. Designed with modern Indian aesthetics in mind, this candle will definitely put a smile on the faces of your loved ones.
5. Personalised Christmas Cards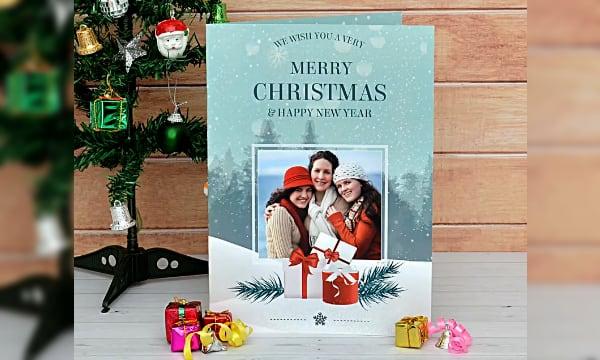 Christmas cards are a very old ritual. Dating back to times when social media, instant messaging and lightning-fast communication weren't a thing. People used to send their loved ones Christmas cards with pictures of their families and listed things they had achieved or did that year. It was a gesture of letting people know about your life and sending seasonal greetings to your loved ones. Though now communication has condensed to devices that can fit our palms, sending Christmas Cards is still a thing living on as a holistic ritual.
So, send Christmas gifts to India through our gifting website and enjoy the festival with fun and enthusiasm. With a vast network spanning the length and breadth of the country, we have an easy reach to every Indian household. We also have a dedicated team for 24x7 customer support to guide you through the whole gifting process.
What are you waiting for? Send gifts to India this Christmas and add colour and joy to the lives of your loved ones. Celebrate this auspicious occasion with us. Celebrate with the best!