Avail Same Day Delivery Service to Send Gifts to India from Australia
Are you troubled by the fact that living in Australia is preventing you from sending gifts to your relatives, friends and parents in India on special occasions? Then it is time to say goodbye to such worries. You can easily send gifts to India from Australia on any occasion or for that matter on every occasion.
After all, gifts are the best ways to express love for your near and dear ones. No matter how far you are, you can always make your family and friends feel special with your heart warming presents. And if you forget to buy the gifts beforehand, you can opt for the same day delivery service. Be it birthdays or anniversaries, you can surprise your loved ones with opulent gifts. When you send birthday gifts to India, it will be instantly delivered to your loved ones in India, giving you peace of mind. With such an incredible service within your reach, the factor of distance will never an issue between you and your loved ones!

Now let us see exactly what kind of gifts are in the offering. Right from cakes and chocolates to beautiful flowers and fresh fruits to India, from sweets and dry fruits to soft toys and gift hampers - everything can be sent within 24 hours of placing the order by availing the same day delivery service. This service is very efficient and proves effective in bridging the gap between the people of India and their loved ones staying far away in Australia. Same day delivery service not only transports one's gift timely to the receiver without fail but also transports love, warm regards, blessings and tons of emotions to India from across the globe.


Everyone loves a pleasant surprise at a time when they least expect it. Nothing can give an individual more joy than surprising their loved ones. Suppose it is the birthday of your dear one, then you can send a surprise cake with a bunch of flowers at his or her doorstep right on that special day. You can be sure that your loved one will be delighted by such an act. And this can be possible if you avail same day gifts to India delivery service. Apart from this, you can also choose to send gifts to your loved ones at midnight by availing the midnight delivery service.



Feel free to opt for this service from Australia and keep creating special moments on birthdays of your loved ones. You can make anniversaries memorable as well. Send your best wishes in the form of attractive anniversary gifts to India through same day delivery from Australia or you can make the couple's day with a bouquet, a delicious cake and loads of yummy chocolates.



When it comes to gifting, gift hampers to India are the safest options. All you need to do is select the most alluring hamper to be sent and be assured to have it delivered at magical speed. The same day delivery service is meant to deliver items on the shortest possible notice. The service is provided at an affordable price and involves a hassle-free, no-nonsense payment method.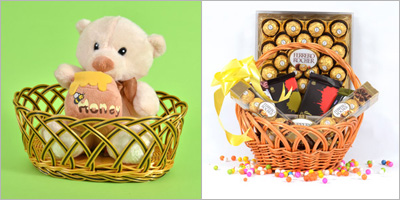 You can also send soft toys as gifts to India via same day delivery service. A basket full of juicy, fresh fruits or crispy, crunchy, dry fruits to India that are rich in fiber and protein can be great gifting options too. The prompt delivery service will ensure that all the items delivered will remain fresh and delectable.Therefore by adopting the same day delivery service you can either send birthday gifts to India or anniversary gifts to India as much as you want in order to convey your warm regards to your loved ones back home.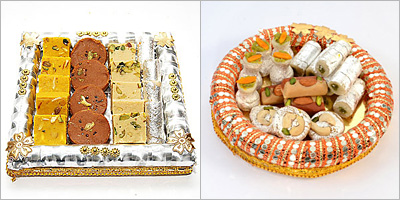 Time is precious. So is the presence of the loved ones in your life. And people at GiftstoIndia24x7 understand the need for same day delivery service and the importance of time. This online gifting portal guarantees one hundred percent punctuality in transporting and handing over gifts to India from Australia. In short, same day delivery service will surely remove the gap between dear ones who are thousands of miles apart.