Send Delightful Personalized Gifts to India from Australia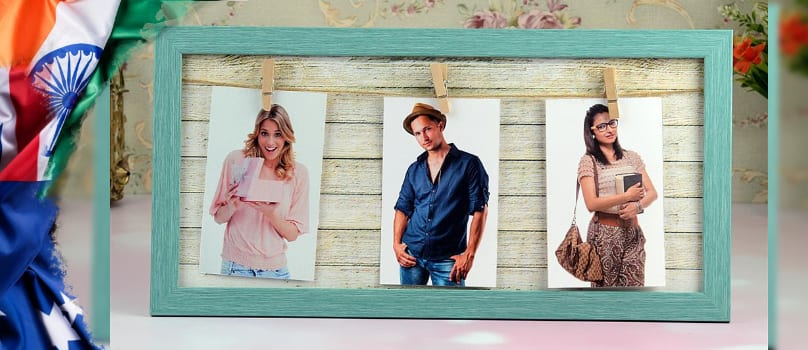 Are you willing to send something memorable to your loved ones residing in India? If yes, then you can go for personalized gifts. GiftstoIndia24x7.com, the best online gifting portal fulfils all your gifting needs by providing you various personalized gifting options. Sending gifts to India from Australia is now very, very easy. Just log on and choose from the array of personalized gifts and make your loved ones happy in just a few clicks.
Caricature Gifts
One way you can personalize a gift being sent to a loved one is through inducing caricatures of the loved one and yourself in the gift. This online store can create funny and brilliant caricatures of the pictures you upload to the website and turn them into various good gifting ideas. There are number of ways in which these funny and joyous caricatures will become a part of the gifts. Some of the ways of using the caricature are as follows:
1. Caricature Wall Clocks (in different themes) - The caricature of the photo provided will form the background of the wall clock.
2. Caricature Mugs- Printed on the mugs will be the caricature of you photos, personalizing the mug forever.
3. Caricature Nameplates- You can send nameplates that have caricatures of the receiver as the background with their name written on top.
4. T-shirts with Caricatures- Caricatures of the photos of the loved printed on tees makes for a lovely gift one would sure love to flaunt.
5. Handmade Canvases and Nameplates with caricatures as the cover are also two other exciting caricature gift options.
Sending these caricature gifts to India from Australia will definitely let the one being addressed know how important they are to you. This amazing and thoughtful gift idea is sure to make your dear ones laugh out while making them feel special.
Personalized Photo Gifts
This online gifting portal brings forward many other exciting and memorable personalized gifting ideas. The innovative ways of sending gifts from India to Australia by using a photo that captures some of your most memorable times are:
1. A photo mug with the memorable photo laminated on its exterior surface.
2. A photo t-shirt with the photo of your choice placed as per your preference for gifting purpose
3. Photo frames and also Rock Photos can be gifted to your loved ones to make them feel special on an occasion.
4. Tiles and Mirrors with personal photos is a unique gifting idea to bring smile on the face of your dear ones.
Printed cushion covers, printed calendars, water bottles and keychains with the picture of the recipient can delight your loved ones by bringing back old memories. Send amazing, brilliant and heartwarming personalized gifts to India from Australia as per your choice and convenience.

Whether you are looking to send some reasonable or cheap gifts to India or if expense is what you crave for, you will find something suitable here. Delight your dear ones on any special day, occasion or festival by sending amazing gifts from this proficient online gifting portal.