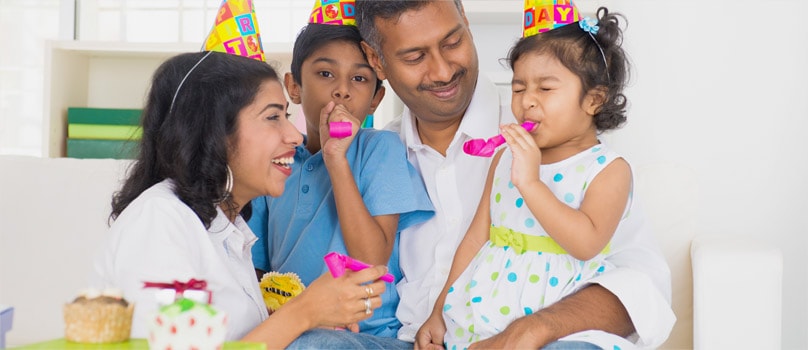 Birthdays are very important times for the little ones and they eagerly wait for their own special days. They are also excited about the birthdays of their friends and relatives and want to send the best birthday gifts to India for them. If you are staying abroad then your kids must be missing their little friends and cousins on their own birthdays. Thus, you can opt to send return gifts to India for these little angels on behalf of your children. This online gift store houses a variety of gift ideas that you can send to India on different occasions. Many kinds of gifts to India for kids can be found on this online gifting portal that can be the best birthday return gifts for the little ones.
Kids mugs
can also be a good option as they come in attractive forms that the little ones will love. The mugs here feature cartoons and popular characters in several eye catching and splendid colours. You can send photo albums for the kids that they can use to store the precious memories they have. This gifting site has many such albums that feature various favourite characters of children like Hannah Montana.
There are puzzles which are loved by the little angels and they can also play with these with their other friends. You can find many types of puzzle games featuring known faces for kids and also educational ones on this online gift store. Sending exclusive toys can also make your children's friends in India happy as they can play to their heart's content. Toys of different interesting varieties are available on this online gifting portal that you can browse through.
Soft Toys
are a great way of expressing your love for the little ones and they also love to cuddle these. Many soft hearts, teddies, balls and other toys have been showcased on this reliable gifting site. A gift of action figures can also make the little ones happy as they can play with these toys. Figurines from various well known kids cartoons can be found here that you can send to India.
Attractive Back to School Gifts
goodies will also delight these children as they like to carry new things to school. The online gift store is home to many such eye catching gift items that are necessary for going to school. Kids love chocolates and they can eat these delicacies and enjoy themselves at any time of the day. Many types of chocolaty treats can be found on this online gifting portal which you can send as return gifts.
These India gifts can make these children extremely happy and thus your kid will have a fantastic birthday. You can also find a variety of other gifting options on this gifting site that you can send on different events. There are wedding gifts to India that can delight the newly wed couples on their very special day.