GiftstoIndia24x7.com introduces a variety of exclusive games for kids that can be easily afforded. These games are a part of the gifts to India for kids that have been showcased on this online gift store. Such playthings as well as other other gifting options for the little ones can be used for sending gifts to India. It is also possible to deliver gifts to India from US and other parts of the world through this online gifting portal. These India gifts are available not only for kids as well as adults in different types and categories. The games for kids have been categorised into three different sections on this gifting site.

Wonderful boardgames are a very important part of the many gaming options here that consist of a variety of fun and interesting games. The Akumulate board game is a game of strategy that is also combined with the mathematical ability of kids. This is a colourful game that can be played by the full family and it is suited for children above the age of six. The Word Plus board game is from the house of Funskool and it is also in a multi coloured style. It is a word building game that can be played with the kids and their friends who are above six.
There are educational games on this online gift store as well that can improve the mental faculties of the child. The Medical Kit Restage educational game is from the brand Fisher Price and kids above the age of two can play with this. A bag filled with different kinds of medical equipments like stethoscope and syringe are a part of this pack. The Medical Doctor Case educational game from Ecoiffier is also a play doctor set for the little ones. This case of medical items is composed of seven different equipments that have been contained in a small container with handle.
Different types of gaming options are present on this online gifting portal that consists of games and gaming consoles. The Transformers game can be played on the playstation portable device by one or more players. This video game is suited children above the age of twelve and it based on the popular characters of the Transformers series. The Cars 2 game is for the playstation portable system by Sony and it is basically a racing game. The game is based on the characters from the movie Cars and Cars 2 by Disney that is liked by kids.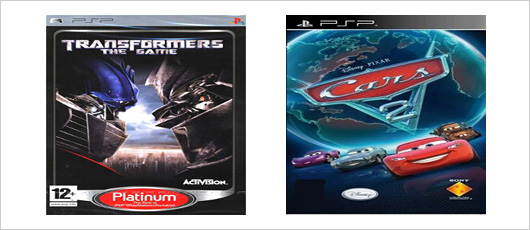 While talking about this fantastic range of games for kids, Mr. Amit Desai, the CEO of this organisation, states that, "Sending online gifts is the latest trend because of its being so convenient for everyone. This collection of unique games for kids launched by GiftstoIndia24x7.com will be loved by children. You can also look into the collection of other gifts that we have here to be sent to India on any occasion, event or festival."