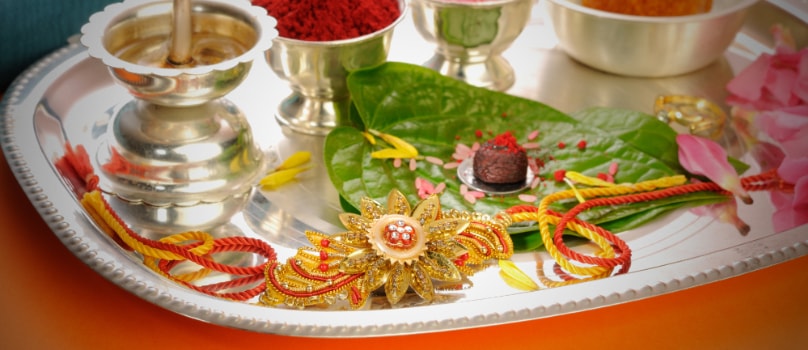 A memorable cassette of sweet and sour memories plays in your head whenever you are busy with your work abroad but wish to send Rakhis to India. It is the absolute truth that you can send Rakhi to India from USA to your brother as well as surprise him with touchy gifts through this online Rakhi store. You surely crave for the lovely festivities immersed in the recipe of love and care, spiced up with exciting presents and wrapped up with some finger licking sweets. This exclusive full moon day when a sister ties a bond of protection or Rakhi to her brother and she in return gets the gift of her choice, it ultimately brings to you the warmth of your home sweet home.
You will be surprised to know how this festival of Raksha Bandhan is much more than a serene bond of pure love in a brother sister relation. Gujaratis view this festival as a means of devotion towards Lord Shiva and call it Pavitropana. The basic features of this Pavitropana in the states of Gujarat will intrigue you for sure.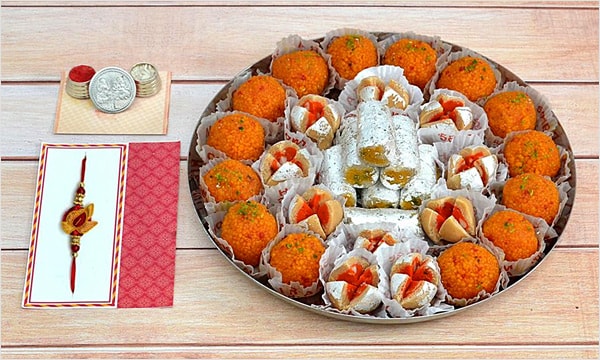 In the Indian state of Gujarat, the festival of Raksha Bandhan is celebrated as Pavitropana. As the people of Gujarat are, no doubt, the biggest devotees of Lord Shiva as per the Hindu mythology, they worship God Shiva on this day. On the Purnima, they dutifully pray to Lord Shiva and seek their blessings. Shiv Lings in almost every temple of Gujarat are offered water and worshipped through customary rituals. During the ceremony of Pavitropana, the Panchagavya is offered to the Shiv Lings. These include a mixture of cow's ghee, curd, milk, urine and excreta, as cow is regarded as a sacred animal among Hindus. The Panchagavya is offered by soaking it in the twisted filaments of cotton and then fastened around the Shiv Lings.
The sacred thread used during the worship is known as Pavitras. In this age of development not only is the online Rakhi to India innovative and advanced but also the ancient Pavitras have a makeover. You can easily find the silver, pearl, gold or rich silk made Pavitras to complete this ceremonial day of Pavitropana.