Convey Your Feelings with Amazing Mother's Day Gift Hampers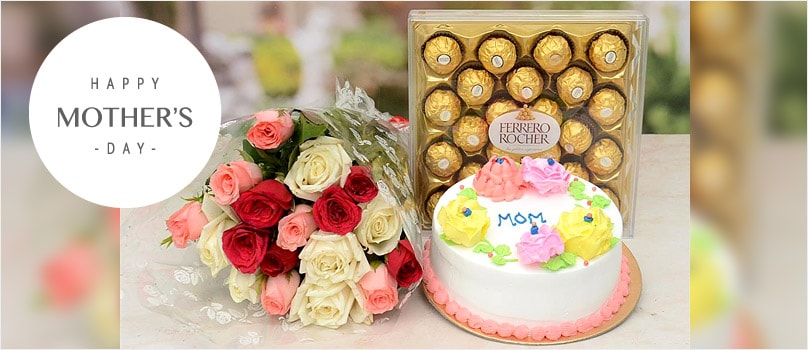 There may be times when you feel that you just can't do enough for your mother. After all she has done for you, there is no way you can even start to match her efforts. But in our rush to run after success, so many times we leave our moms behind. Chances are that they don't mind us leaving, but they will always look forward to when we will be back. While she is thinking of you all this while, make sure you send gift to India to her that tells her that you are thinking of her too.

Make Mother's day literally about her with a hamper that is all about her. Pamper her with a selection of items that are meant exclusively for her pleasure but with a twist. Let's go through some out-of-the-box Mother's Day gifts to India. Moms like to keep houses spotless clean. You can add to your hamper amazing printed kitchen towels. The twist here is to go for her favorite print, paisley, batik, block, graphic, digital, etc. You can also pick colors that match the interior of her kitchen and napkins. She will adore you for paying this much attention. At the same time, you can also show-off how much grown and organized you have become.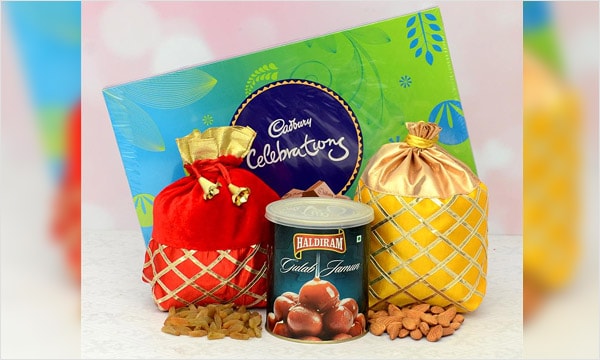 While a breakfast in bed is a well tried and tested gift, you can't do this one if you are far away from home. What you can do instead is to put together a breakfast serving set which may include cups, saucers, tea cake plates, tumblers, and cutlery. Each time she will eat something in these, she will think of you. Whether your mother is a working one or a house maker, smart and stylish stationery will always find its great use around her. Not only can she proudly carry a stylish notebook with her name embossed to her office but also simple pads will grace her writing desk or kitchen for making lists.

Most offices these days provide paper cups for coffee, but the nice ceramic version with cute little messages written on them are fantastic. Imagine how they will deck up her work space and remind her all through the day how much she is loved as a mother. You can even add to your hamper a great water bottle and keep reminding her to drink lots of water. All of us like mom's home cooked food. She does miss having meals with you as well when you are not home. Placemats with specific notes and phrases will keep reminding her how you would've gobbled up her food.
Moms usually have a thing for plants and flowers. A nice statement vase will show a lot of thought and love and she will easily find something nice to put in there and place the vase in front of her eyes. In this way, she will be reminded of your gesture time and again. Explore this reliable online gift store when you send online gifts to India next for any occasion, event or festival.