Eid-Ul-Fitr - The festival of Happiness and Bonding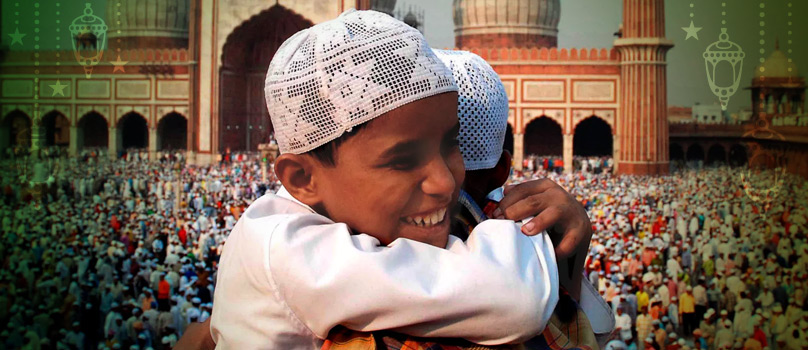 Image Credit : DK Find Out!
India is a country rich in festivals and religious ceremonies. Being a secular country, India supports all religion with due respect. People of all castes and creed are given the freedom to celebrate their major festivals with pomp and show. Just as the Hindus celebrate religious ceremonies in the form of various pujas, Muslims commemorates Eid-ul-Fitr, Bakrid festival etc. with a festive grandeur. I Eid-ul-Fitar starts on the first day of the month of Shawwal (or Shawwl). Eid, being a day of intense celebration is commemorated all over India with lots of enthusiasm. It is considered as a day of thanksgiving nurturing brotherhood. As this day is highly significant for Muslims, GiftstoIndia24x7.com has launched a wide variety of gifts ready to be delivered to your dear ones in India. If you are a follower of Islam and due to some reason cannot be a part of the celebration in India with your loved ones, you can send gifts to India and thus make them feel privileged.
Eid ul-Fitr is a very auspicious festival of Islams that marks the end of the fasting month of Ramadan. This has to do with the communal aspects of the fasting, which expresses many of the basic values of the Muslim community; i.e., empathy for the poor, charity, worship, steadfastness, patience etc. Fasting is also believed by some scholars to extol fundamental distinctions, lauding the power of the spiritual realm, while acknowledging the subordination of the physical realm. It also teaches a Muslim to stay away from worldly desires and to focus entirely on the Lord and thank him for his blessings. It is a rejuvenation of the religion and it creates a stronger bond between the Muslim and his Lord. The grand celebration of Eid is commemorated at the end of Ramadan.
As Eid celebration marks the end of a month long fasting, you can send gifts to India from US in the form of various deliciously baked cakes to India on Eid. For example, the 'black forest cake' which is an all time favourite, can be sent to your dear ones across India. Besides this, a pack of mouth-watering chocolates as Gifts to India would be a perfect for such a situation. Your friends and relatives at India would get enthralled in receiving a sumptuous cake along with a bunch of heart-felt flowers. As flowers speak more than words by ventilating your true heart-felt feelings, they are considered a perfect gift to express your wishes.
In addition to this, you can even send sweets to India on Eid. Sweets add glamour and charisma to any occasion. They are considered a perfect ingredient to offer love and respect to your dear ones. You can send a variety of sweets from our site such as 'Kesar Peda' and bring in sweet surprises in the life of your dear ones. Along with this, you can also choose from a wide collection of Eid gift hampers and gift vouchers for your dear ones in India. A nice wrist watch or an enticing perfume can create wonders. A branded perfume with a captivating sweet smell will surely add glamour to the occasion. Besides this, a gift voucher from a leading retailer like Reebok, Wills Lifestyle, Domino's Pizza or Tanishq would be a perfect gift for such an occasion.
So, keeping in mind the diverse tastes and preferences of people on one hand and the importance of earning that glowing smile in the face of your dear ones by delivering gifts all across India has been the USP of the company for ages. With a guarantee to deliver gifts in a secure and speedy mode, the site serves its customers 24x7 through its efficient customer care executives in place. So, every time you feel like surprising your dear ones in India with exquisite gifts, avail services of GiftstoIndia24x7.com.