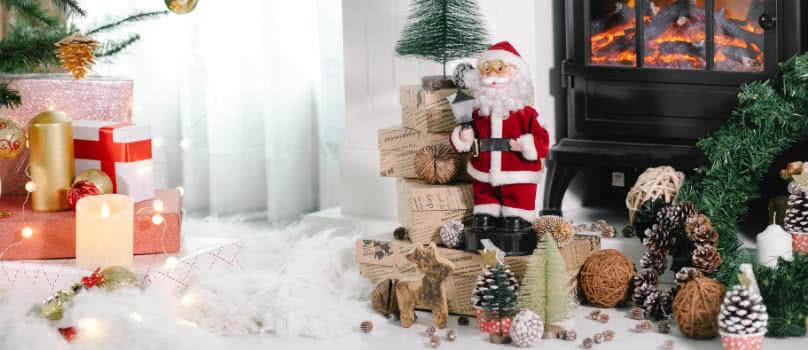 Christmas is the festival celebrating the birth of Jesus Christ. Celebrated on December 25, billions of people around the world partake in the prayers, celebrations and revelry. The narrative of a traditional Christmas is the Nativity of Jesus. Though the actual birth date of Jesus Christ is not known, the Catholic Church decided that December 25 will be celebrated as the birthday of Christ as it corresponds with the winter solstice and many other pagan festivals that were popular at the time.
Christmas is the last celebration of the year. As winter takes hold and the year comes to an end, Christmas is a happy break from the monotony of daily life. Cities and houses are lit up and decorated. Shops and commercial establishments gear up for business and people get together with family, go to churches, eat good food, decorate their rooms and exchange gifts.
Exchanging gifts is a core value of the Christmas merriment. Derived from the legend of the three wise men traveling from afar to present gifts to the newborn king: Jesus Christ; it has become a part of mainstream culture with the introduction of mythological figures like Santa Clause and his elves. The exchange of gifts though is a gesture, the subtext lies in the act of loving, sharing and celebrating together. Christmas and its cheers only make sense when you are with your loved ones and celebrate together.
Due to modern economic and social structures, most young and working-class people have to move out of their homes for the prospect of a better education or jobs. This has created a vacuum in the lives of the migrants and the people that they leave behind. This vacuum is exemplified during celebrations like Christmas when the absence of your loved ones strikes a deep melancholic chord.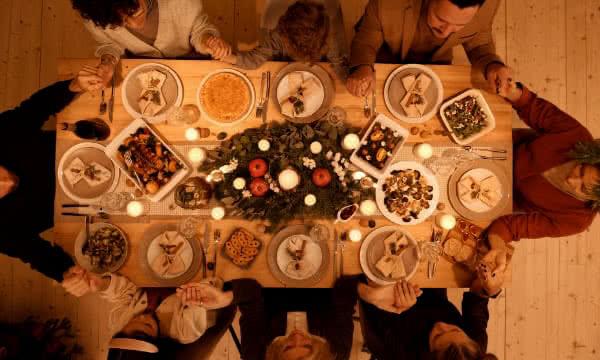 During the season of Christmas, no one deserves to be sad and our gifting website is all about helping you connect with your near and dear. Imagine the joy your sister will feel when on Christmas morning she wakes up to find a gift for her sent from you. It is our mission to help you reach out to your dear ones and send your love to them so that no one has to sit with a long face this Christmas.
In the Christmas gifts section of our portal, you will find a long list of gifts that have been specially curated by our team. You can opt for anything from our list and we will deliver it to your loved ones in India. You can select beautiful and colorful candles, cups, delicious cakes, chocolate hampers, gift hampers and Christmas trees. There are also gifts like personalised mugs and cards where you can add pictures and quotes.
One of our popular gifting hampers is the Christmas Treats Box. Another famous gift hamper during Christmas is the Christmas Paradise Hamper. It has a collection of a lot of gifts which includes chocolates, cookies, Christmas decorations and a Christmas tree. A new gift hamper that has only recently been added to our catalog and received a lot of love from other customers is the Warm Christmas Memories Combo. This hamper consists of red socks, a red stole, a red coffee mug and assorted chocolates. The box itself is bright velvet red and there is also a small Santa Clause added which exemplifies the Christmas spirit.
There are also a wide range of Chocolates and Christmas fruitcakes that you can send to your loved ones in India.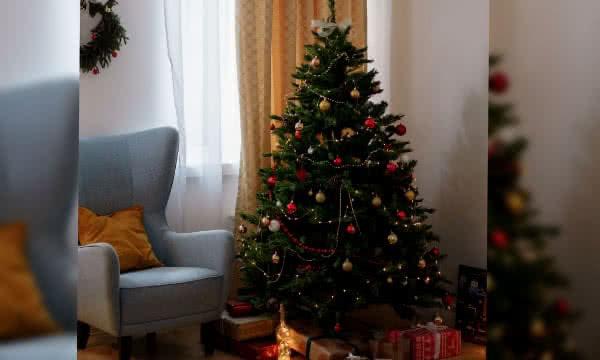 So, send Christmas gifts to India through our gifting website and enjoy the festival with fun and merriment. With a vast network spanning the entire country. We also have a dedicated team for 24x7 customer support to guide you through the whole gifting process.
You can delight your dear ones by sending surprise gifts to them. This will surely add a smile to your loved ones' faces on Christmas. Convey your warm wishes to your loved ones in India send them beautiful gifts from our website.