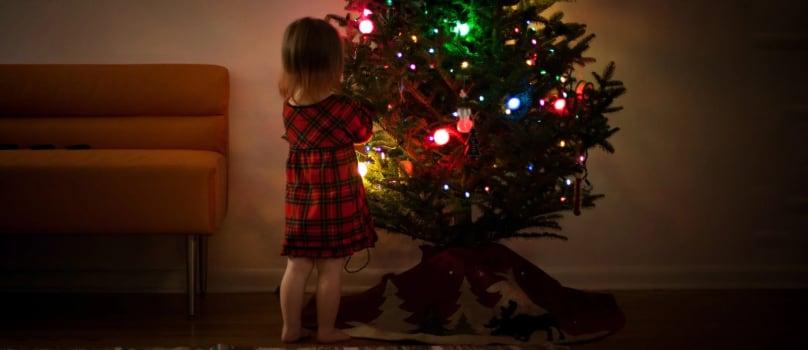 "Christmas magic is silent. You don't hear it–you feel it. You know it. You believe it."
Christmas is not just about merrymaking, partying or baking cakes. It is a festival close to our hearts where families and friends come together to spend quality time with each other. The yuletide season wraps us up with its warmth, helps us create new memories and revisit old ones. Though christmas is about commemorating the birth of Jesus, people around the world celebrate this festival in various ways. People set up christmas trees, go to churches, sing hymns and decorate their homes with beautiful lights. Apart from this,gifting is also an integral part of christmas.
The idea of exchanging gifts during Christmas originated with the birth of Jesus, when three wise men traveled to deliver gifts of gold, frankincense, and myrrh to the newborn baby. Shepherds in the fields also came to give gifts to baby Jesus. Even today, exchanging gifts with our dear ones is an important christmas tradition. This is a great way of spreading warmth and festive cheer. Though little ones eagerly wait for Christmas presents from Santa, even adults look forward to christmas presents from their dear ones as a token of love. Even if you cannot spend the festival with your dear ones, you can hold on to the christmas spirit by sending heartwarming christmas gifts. Keeping the christmas spirit in mind, we present to you an impressive collection of christmas gift hampers that can be sent to your dear ones in India.
1. Christmas Fiesta Combo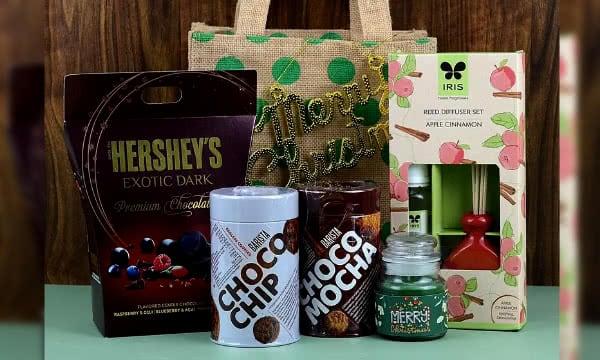 This combo offers the true taste of the Christmas season. Desserts play a vital role in christmas celebrations. Comprising exotic dark chocolates and two varieties of delicious cookies, this combo will make you create sweet memories on christmas. Alongside, this also comes with a bottled scented candle which will help you light up the corner of a room. The diffuser with apple cinnamon diffuser oil creates an aromatic and soothing ambience. It also includes a polka dotted jute bag which can be used to carry anything one wants!
2. Classic Christmas Basket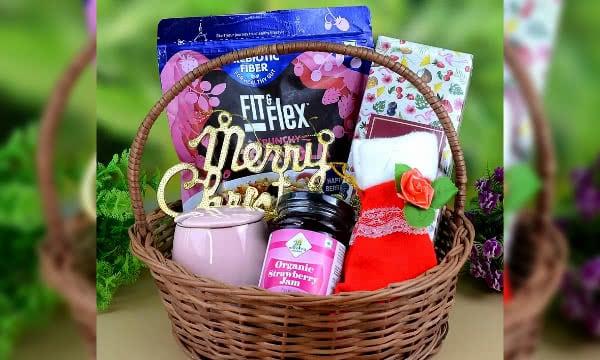 Christmas is incomplete without sumptuous treats. This christmas basket has all the elements that will make your festive breakfasts truly special. Experts say that it is important to have a wholesome breakfast to stay fit and healthy. It includes crispy granola with berries, handmade chocolates and organic jam. Alongside, it also contains a santa snock and a love mug. The collection of assorted tea bags adds value to the basket. Presented in a cute basket, this combo will surely bring grace to the breakfast table.
3. Colourful christmas hamper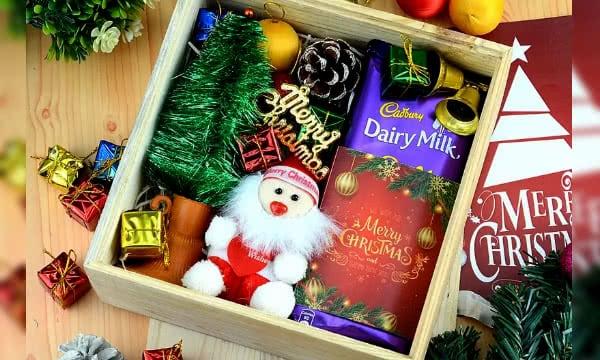 Christmas is all about bright hues, warm lights and wonderful memories. This hamper has a celebratory spirit that will truly make you make the most of the christmas season despite staying away from your dear ones. This colourful christmas hamper comprises a mini christmas tree along with an adorable baby santa, who adds a note of excitement to the christmas celebrations. Much to your delight, this hamper also comes with chocolates and christmas ornaments. Even if you cannot spend christmas with your dear ones in India, this hamper can make your dear ones your warm presence in this festive season.
4. Quintessential Christmas Combo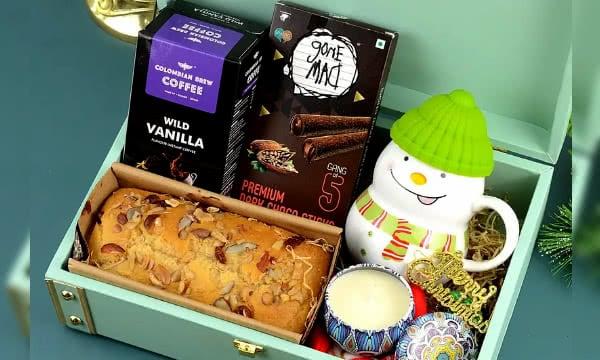 A joyous festival like christmas calls for a grand celebration. Even if you are away from your dear ones in India, you can hold on to the magic of the yuletide season. This christmas combo has been curated keeping the essence of christmas in mind. Presented in a classy box, this combo includes a columbian brew coffee and a snowman mug to keep you warm in this chilly season. It includes dark choco sticks and a dry fruit cake, which is an important culinary tradition of christmas. It also includes scented candles to fill up your living spaces with breathtaking fragrances.
5. Warm Christmas Memories Combo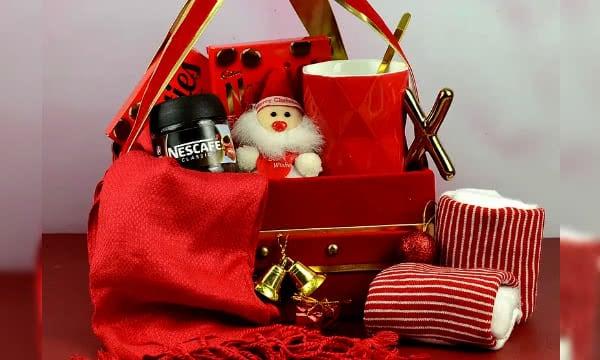 "The smells of Christmas are the smells of childhood!"
Christmas is the time of reflection which evokes a sense of nostalgia especially among old souls. This is the time when we love reminiscing. We all have such fond christmas memories which takes us back to the good old days of childhood when we could spend the yuletide season with our loved ones. Made with love, this combo will bring back the christmas nostalgia and touch hearts. Consisting of a pair of red and white striped socks, bright red mug, a miniature model of Santa, two boxes of Nutties and a gorgeous red stole, this combo will help us connect with our dear ones and recreate old memories.
We long to spend special occasions like christmas with our dear ones. Even if our schedule restricts us from celebrating christmas with our families and friends in India, you can send our exclusive christmas gift hampers and spread festive cheer despite the distance. You can also send candles, christmas cards, christmas trees and celebrate christmas with your loved ones in a memorable way.