Gifts for Kids on Bengali New Year
Kids - the colourful, cheerful and innocent beings in our lives are the ones who pep up during the Bengali New Year celebrations, the most. The festive ambience already brimming with cultural activities, social gatherings are accentuated by kids in their colourful attires and their constant instant chitter chatter. So, go ahead and decide on a bengali new year gift idea which you want to send to the kids.

Portable Drawers : Surprise your kids with these unique portable drawers on the occasion of Bengali New Year. They have imprints of their favourite cartoon characters and are used to keep necessary belongings and essentials. The Hello Kitty Drawer Box is an uber cute Portable drawer with an imprint of Kitty on it.

Sweets : Kids love sweets and since this occasion is a foodie's delight load your kids day with yummy sweets. The Assorted Sweet Box contains alternate stacks of Kaju Barfi, Kaju Roll, mawa kalam and mawa bati which is going to appease the sweet tooth of your loved ones.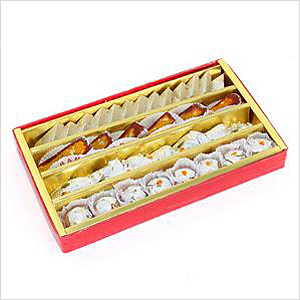 Gift Hampers : The happiness, smiles, jovial ambience that kids build around us makes them worthy of special gifts on this special and auspicious day. So, send kids gifts to India to make their day even more memorable, with various gift hampers. The Almond Kaju Barfi and Chocolate Hamper is a delectable combination of 1 Cadbury Celebration, 500 gm Kaju Barfi and 250 gm almond in a potli bag.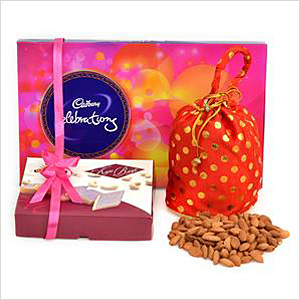 Chocolates : The one gift which never goes to make kids happy are chocolates. Also you can send cakes to India for the kids that will sit well with the festive occasion and the kids are sure to savour the taste Send the Tasty Mixed Chocolate Hamper which contains Cadbury gems box, Nutties, Perk and many handmade chocolates in a beautiful box. Also you can send the Small Box of Chocolates which contains a cute box of handmade chocolates with a cute laminated cover which can also be used later to keep small articles.

Send gifts to kids in India, by choosing from a wide range of options from this reliable and reputed online gifting portal. You can send flowers to India as well on various occasion from this reliable and reputed shopping website