GiftstoIndia24x7.com introduces a new collection of exclusive educational toys for your little ones in India. These are a part of the gifts to India for kids that are available on this online gift store to be sent to India. The educational games can be used for sending gifts to India online on various occasion for children. Different other varieties of gifts have also been showcased here for festivals and other events like men's wallets. Sending gifts to India from USA as well as other countries is quite easy and affordable through this online gifting portal.

The Flying Disc from Iken Joy works on batteries and children of eight and above can learn about air pressure. The concept of this game is based on that of the mechanisms of helicopters. The idea of rotary motion is the one that is responsible for the proper working of this educational toy. The Heart model from Iken Joy shows various functions of this very important organ of the body. This game comes with a simplified replica of the human heart that can help the kids to better understand it. The toy heart can be assembled by kids being ideally suited for children of seven and above.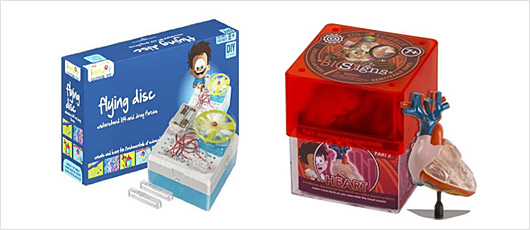 The Medical Doctor Case from Ecoiffier teaches the children about the many instruments used by doctors. They can also roleplay as doctors using these gadgets and get a better experience of this job. There are seven medical goods here that are suited for very young children of one and a half years. The Strawberry Learning Machine is a good and effective way of letting the kids learn about letters and numerals. The game comes in the shape of a strawberry that is red in colour and hence appeals to the child's creativity. This learning game from Venus is best suited for the children who are of three years and above.

The Super Science Lab from Iken Joy contains a variety of entertaining games for children. This collection of toys will give them a better idea about a proper working laboratory for science. There are many different kinds of knowledge that kids of eight and above may gain while playing with this. The Noisy Numbers from the brand Iken Zing is a mini starter pack educational game for children. Various types of basic learning abilities can be imparted through this toy in the forms of words, numbers and shapes. The animated portrayal can attract kids a lot and this game is better suited for children above the age of three.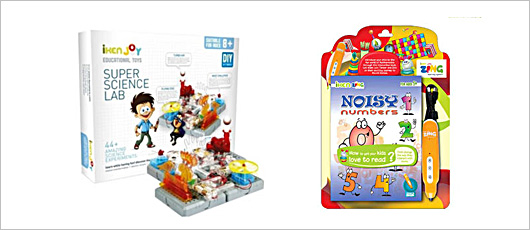 While discussing about this new range of educational games, Mr. Amit Desai, the CEO of this organisation, states that, "Sending online gifts is the surest and easiest way of sending gifts for your dear ones in India, especially kids. For this purpose, GiftstoIndia24x7.com has launched a new collection of educational toys for the little ones. Apart from this fantastic range, you can also get a variety of other gifts here that can be sent to India on different occasions."