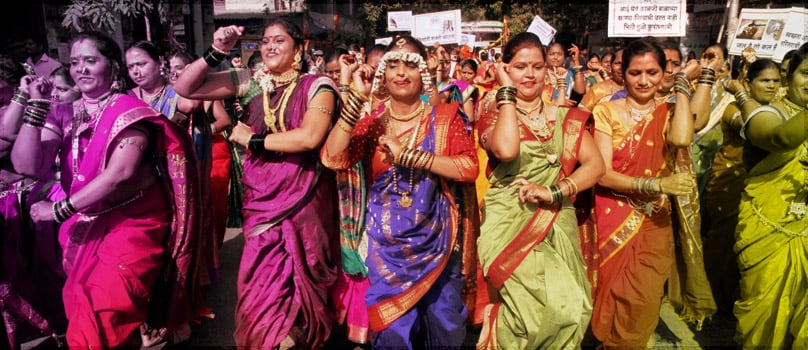 Image Credit : DNA India
The festival of Gudi Padwa is easily recognised with the celebrations surrounding a flag on a pole. Native to Maharashtra and Goa, Gudi Padwa is the new year day according to the regional calendar. People celebrate this festival befitting the status of a new year, with much admiration. A new year means a new beginning and hopeful aspirations filled with optimism. Gudi Padwa stands to honour these sentiments and re-assert faith in the way of life.
Gudi Padwa traditionally celebrates the reaping of rabi, one of the major crops of Maharastra. Religiously, it commemorates the defeat of Raavan at the hands of Lord Ram. The most striking aspect of the celebration is a "gudi". It is a silk scarf at the end of a bamboo pole which is hoisted like a flag. Gudi Padwa will be celebrated on 2nd April 2022 with the hoisting of the Gudi.