Traditional Significance of Lohri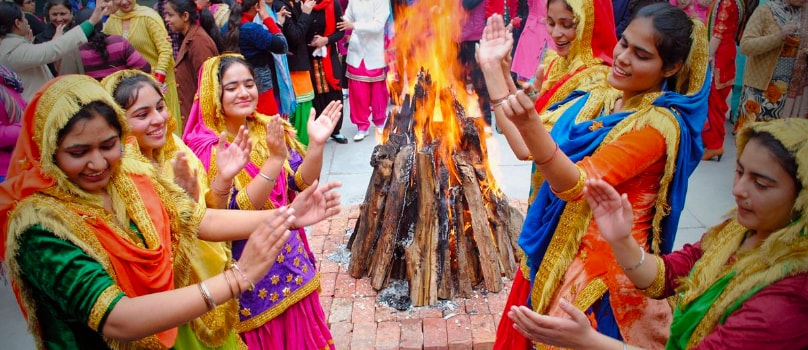 India is a land of many languages, dialects, colors, customs, festivals, rituals, and people. We take pride in celebrating such a plethora of festivities from all religions and sects. Sometimes, you see similar festivals celebrated in different ways in different parts of the country. The passing of winter is celebrated by various festivals such as Pongal, Lohri, and Makar Sankranti. Lohri is celebrated in the Punjabi regions of North India. With gifts to India, you can feel included and involved in the celebrations.
Lohri celebrates winter passing and harvest of season's first Rabi crops. The bonfire and the food items that are put in it are all from the harvest that happens at this time if the year. Farmers especially observe this ritual and pray for better harvest. People roast the freshly harvested green peas and enjoy these as first fruits of labor.
Similar trend is followed in the dinner preparation. Products direct from the field are used to create mouth-watering dishes. Great food is an integral part of any celebration. Another important aspect of celebration is dressing-up. People dress in bright color clothes and ladies wear jewelry. The colors are a welcome to the Spring season after the hardships of Winter.
There are some interesting folklores connected with Lohri. One such story is about a Robin-Hood-like –figure, Dulla Bhatti. He would rob the rich and help poor Punjabis. He also rescued girls who were taken to be sold in the slave market. He would not only rescue these girls but arranged for their marriage with Hindu boys of their choice and also provided their dowry from the money looted from the rich. Which is why, though a bandit, he became a Punjabi legend. Lohri celebrations also include commemorating this legend's efforts and showing the gratitude of the Punjabi community.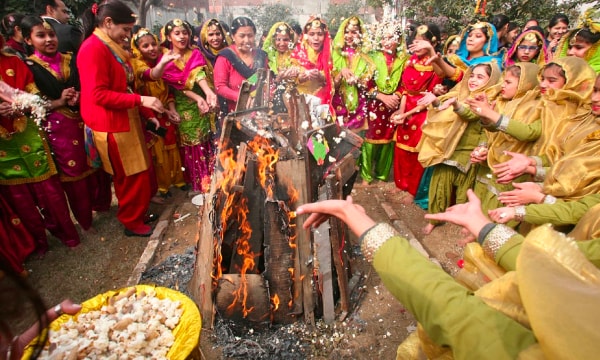 Another activity associated with Lohri is akin to Halloween. In the first week of January, boys would gather in small groups and go around houses chanting Lohri songs related to the legend of Dhulla. Instead of candies and canes, kids are given popcorn, peanuts, crystal sugar, sesame seeds, and jaggery. Turning them back empty-handed is regarded inauspicious. You can send gifts to India of similar food items to let your loved ones know that you want to be part of the festivities.
Some also believe that Lohri derives its name from Loi, the alleged wife of Kabir. Another belief is that Lohri comes from the word 'Loh' meaning Iron depicting the thick Iron sheet that is used to make chapatti, the traditional Indian flat bread. Yet another, legend is that Lohri was the sister of the ill-famed Holika who tried to burn prince Prahlad.
No matter which line of belief you follow, the festival of Lohri is a celebration of life and human efforts. Be part of this amazing event with our Lohri gift ideas and send your love and a little something special your family's way to show how much you miss being a part of the festivities.