First Lohri Gifts for the new bride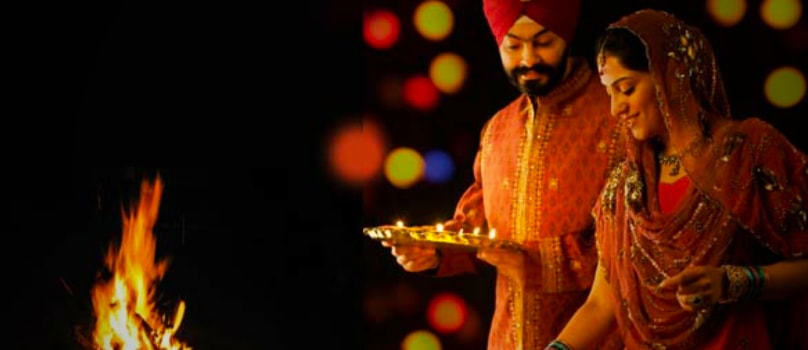 Being an Indian or may be just known to Indian culture, you know the fun and frolic surrounding Lohri. Like most Punjabi festivals, this one is full of colors, warmth, and sweets. This festival becomes increasingly festive when there is a new member in the family a lovely girl who joins your family through the promises and rituals of marriage.
The first Lohri of a bride is really special. If you are missing out on the fun back home and want to share your blessings and wishes with your family back home, send gifts to India from US that are from your heart and convey what you feel.
Typically, to celebrate the presence and entry of a new bride in the family, Lohri is celebrated with extra pomp and show. The family members of both the bride and the husband gather around the fire in the evening. Everybody dresses up all nice in traditional attires adorned with Punjabi embroidery in gold and silk threads. The newly-wed wear their best, sometimes wedding clothes. The girl wears the traditional bangles called 'Chuda' and applies Henna on their palms. The husband also wears nice clothes and fashions a great 'Pagdi.' The bride gets showered with lots of gifts and love. She is welcomed into the family again and made felt loved all over again. Feel included in the festive spirit and send gift to India.
So Lohri turns out to be an important gift-giving occasion and here are some great Lohri gift ideas for the newly-wed.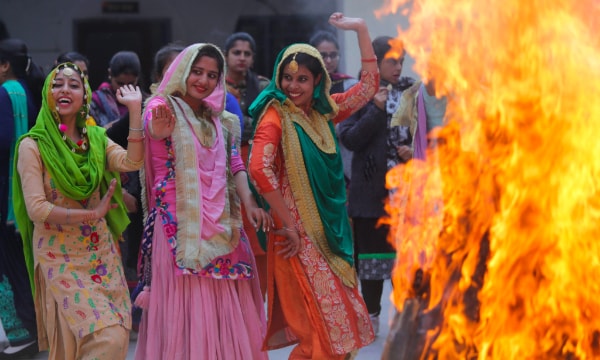 Flowers. Every occasion can be made special with flowers. You can choose from a variety of selections to show your affections and welcome the newly-wed into the family. If it's your own wife you are away from, you can use some bright colored roses to show how much you miss being in India. If you are a daughter-in-law, you can choose some soothing colors to shower your blessings.
Picture Frames. Since a newly-wed is starting a great new phase of life, pictures frames make a great gift to capture this moment and the ones to come.
Clothing Items. While clothes seem like a simple choice, there is such a wide variety of them available to suit all personality and body-types. Choose what works for your requirement. A word of caution though. If you do not know the new bride well, this gift option might just get tricky.
Bags and Purses. Typically new brides get to deck up a lot to visit friends and family, so stylish purses make a gift choice. Add to her style quotient by sending a funky or classy handbag. She will be very happy and feel special by your gesture.
Perfumes and cosmetics. For the same reason that new brides love to dress up and find many occasions to do so as well, perfumes and cosmetics also make a good gift option. They will help her in looking her best for all occasions and all the fun!
You may also club these special gifts for her with other traditional Lohri Gifts of sweets and dry fruits to make a complete Lohri hamper.