Lohri Celebration In Different Ways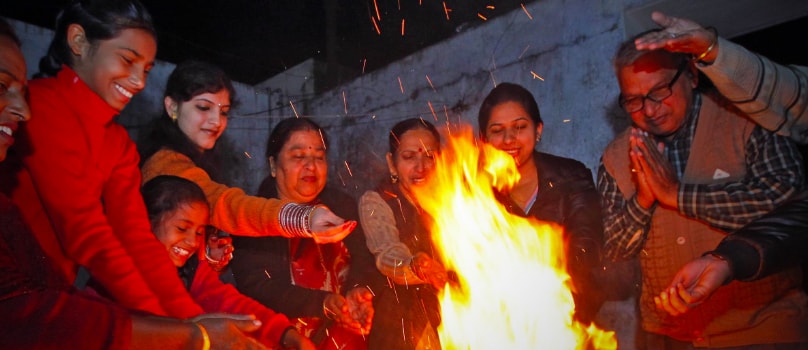 Lohri is an annual festival encompassing the Northern States of Punjab, Haryana and Himachal Pradesh. This festival basically marks the harvest festival of the land of Punjab and is celebrated with much gusto and fervour by all the people. It marks the end of cold winters and welcomes Spring with it's abode and bounty with a good harvest and season for new beginnings. People send India gifts to those of their relatives and friends in India whom they cannot meet and this online shopping portal provides you with many ideal lohri gift ideas.
Significance Of Lohri :
There are many beliefs as to the tradition and origin of lohri. It is dated back to the time of the famous poet, Sant Kabir's wife, Loi. Lohri was also the sister of Holika, who perished in fire while trying to kill Prahlad, while Lohri survived due to her piety. Others believe that Lohri got it's name from Loh which is used in turning and pressing Chapatis.
Lohri Celebration :
Lohri is a community festival celebrated with friends, family and relatives. A beautiful community bond is celebrated as the whole community comes together to celebrate the festival. Although it is a celebration of harvest primarily, the celebration is not restricted to farmers only but also celebrated by all individuals. The main attraction of the celebrations is the huge bonfire which is created in an open field. People beat drums, sing and dance, dress in colourful clothes. Jaggery, sugarcane sticks, rewaris are thrown into the fire as a ritual.
Lohri Celebration Of New Bride :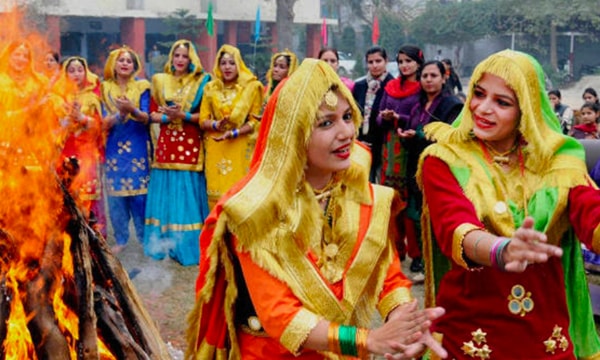 Lohri becomes even more special for the newly wedded wife. On this occasion, she wears new and brightly coloured, dresses up in colourful bangles and jewellery, wears mehendi on hands. Her husband also wears new clothes, wears a bright coloured turban on head. The new wife is gifted with new clothes and jewellery from her in laws and husband and others friends and relatives.
Lohri Celebration of New Born Child :
Lohri is also a very special occasion for the newborn child as it's their 1st Lohri. The parents especially the mother dresses up in new and gorgeous clothes and jewellery and applies mehendi in her palms. She is asked to sit with her new born baby in her arms and many gifts are presented to them from family, relatives and friends. The gifts usually include sweets, chocolates, dry fruits , mithai hamper, flowers etc.
Send gift to India on Lohri to your new bride in the family or any friend in India you know who has just got a new born child. Spread happiness on this festival of harvest and merriment and wish a happy Lohri to all of your friends.