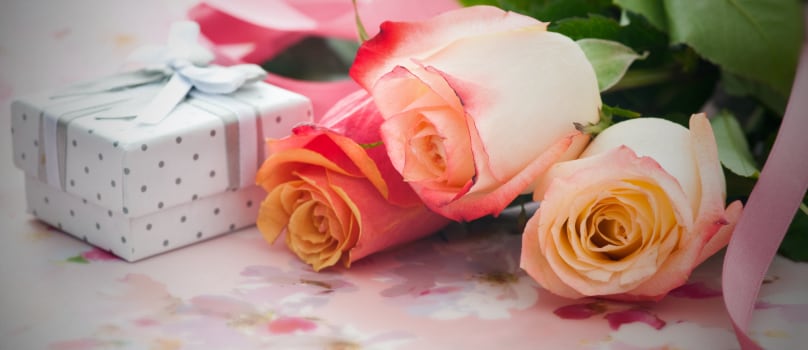 Wedding Anniversary is special for every couple as it is a wonderful reminder of the day they became one. Congratulating them on their special day with anniversary gifts will surely make the day a memorable event for the couple. Even when you are not in India to celebrate their anniversary you can send them gifts and wish them well. Any if you have any confusion in choosing gifts for the couple, we have some great anniversary gift ideas to share with you.
Top 10 anniversary gifts for couples
Flowers & Cake -

When it comes to a classic gift you can always go for Flowers and Cake combo gift for the couple whose anniversary you want to celebrate. You can send fresh flowers and cakes in India and let the couple enjoy their special day and wish them many more years of togetherness.

Personalized Gifts -

If you are very close to the couple for whose anniversary you are sending them a gift, you can opt for a personalized gift, as this gift will let you give a personal message to them and also put up a pretty picture of the couple.

See the complete list of Personalized Gifts

Name A Star -

For a more unique gift you can name a star for the couple and there are various website which will help you in naming a star. These gift will stay with them forever and when they check a constellation chart they would always find a star named after them.

Home Decor -

You can also send home decor products top the couple on their anniversary and decorate their beautiful house even more beautiful. Choose different home decor items like lamp shade, painting, creative showpieces etc., and give your good wishes to them.

Home Decor gifts for couples

Couple Watches -

Another classic gift for a couple on their anniversary is a couple watch. You can go for analog watches but smartwatch for the couple will be a great gift idea as the gift will be technological and also thoughtful.

Perfumes -

A couple perfume can also be a great anniversary gift idea for the couple in India you want to send gift to. Choose a famous brand of perfume like Gucci, Burberry, Versace etc., and get their He & She perfume sets to send to the couple and wish them a Happy Anniversary.

See the wide collection of perfumes

Couple Spa Session -

You can send a couple spa session voucher to the couple as their wedding anniversary gift as it will give the couple to pamper themselves and spend time with each other for a while. Choose a spa session which will truly rejuvenate the couple and make them feel fresh.

Gift Vouchers -

When you are not sure of the perfect gifts to send to a couple on their wedding anniversary you can send them Gift Vouchers and let them get a nice gift for themselves. You can choose different gift vouchers like movies, shopping, dining etc,.

Complete list of Gift Vouchers

Travel Journal -

For an adventure loving or a travelling couple you can send them travel journal and let them fill the journal with their adventure and travel stories. It will be a perfect wedding anniversary gift idea for the couple.

Gift Basket -

For a couple's anniversary celebration you can also send them a big gift basket filled with a lot of chocolates, personal care product, scented candles so the couple could enjoy a fabulous gift together. The basket will contain gifts that can be used by both of them.
We hope that with our suggestions you will be able to celebrate the couples wedding anniversary in India in a grand way.