Top Sweets for Navratri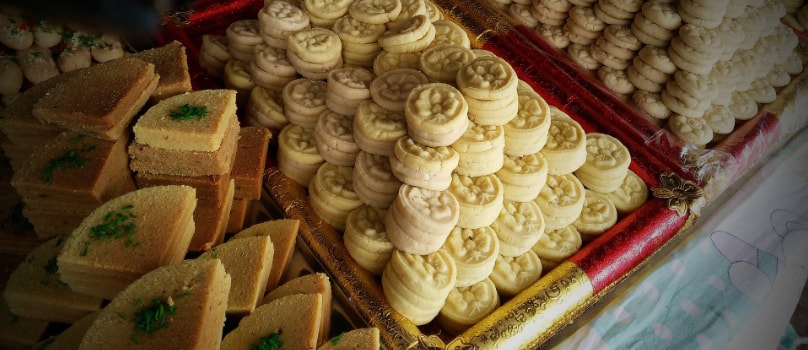 India is a diverse land, socially and culturally. But the energetic and enthusiastic spirit invested in every celebration from every nook and corner unites this vast country. One of the most celebrated occasions that are observed across the length and breadth of India is Navratri. It has various interpretations in the different parts of the country and separate traditions involved, but the festivity is grand in most parts of the country. This diversity apart from giving birth to numerous traditions, rituals and, practices has also put a number of unique and lip-smacking dishes to every Indian's dining table. Come, let's take a quick look at the most popular sweet-dishes that completes the celebratory meals of Navratri in 5 states of India.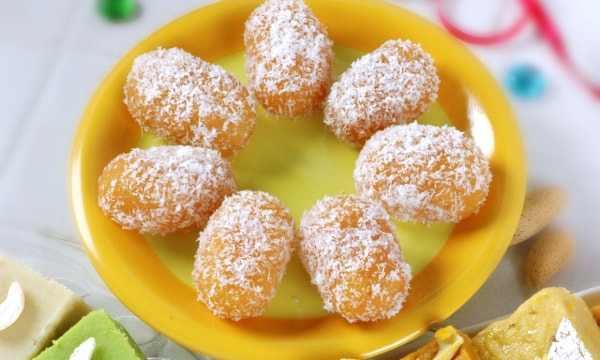 Andhra Pradesh

Andhra Pradesh celebrates the 9 auspicious days of Navratri as Bathukamma Panduga. The name has a beautiful meaning and it translates to 'Come Alive Mother Goddess'. This celebration also extends to some parts of Telangana as well. Women of the Hindu households of this region make 7 layered stacks of flowers representing Goddess Shakti and pray to her

Basava Garjanam - Celebrations are incomplete without a nice sweet dish to relish. The people of Andhra Pradesh and Telangana savor a special porridge kind of preparation made of moong daal, wheat flour, milk, sugar and dry fruits. This delicious dish has a nice rich aroma that is enhanced with the use of fresh ghee.

Assam

The north-eastern state of Assam has numerous temples of Ma Durga in her various forms. The most prominent of these holy places being the Kamakhya temple in Guwahati. Hence the Navratri here is celebrated as Durga Puja. The people of Assam observe various rituals during these days that include praying, fasting and visiting the temples around them.

Kesa Mithoi - The Assamese have one of the most simple to make yet delicious sweets on this list. The Kesa Mithois are rounded sweetmeats that are made of rice flour jaggery and grated coconut. The ingredients are moistened and held together with ghee and coconut water/coconut milk. For additional flavor, cardamom powder is added to the mixture before it is pressed rounded by hand.

Gujarat

Navratri is a festival that the people of Gujarat look forward to throughout the year. The spectacular events surrounding this festival involve celebrating the feminine powers of Goddess Durga, Goddess Lakshmi and Goddess Saraswati. The traditional dance forms of Garba and Dandia, are commonly performed across the state for all the 9 nights of Navratri. The sheer energy and enthusiasm shown by one all during these days make this festival a grand one.

Biranj - One of the most savored sweet dishes from the Gujrati kitchen is Biranj. It is a special dish of sweetened rice. It is an all-time favorite and a Navratri special dish among the people of this state. Biranj is made by cooking rice that is previously soaked in milk and water and flavoring it with spices like cardamom and cinnamon. A little khoya and dry fruits are also added to give it an interesting texture and taste.

Maharashtra

In Maharashtra Navratri begins with a special ritual of Ghatasthapana. On this day a small mud platform is made on which an earthen pot is kept with water in it. Seeds of various Bajra are sown on this mud platform and they are allowed to sprout. The women here, worship this pot as Goddess Durga and offer their prayers and also perform certain rituals. In Maharashtra, Navratri is a socially intimate time and is celebrated with families coming together and praying.

Kadakani - This is a fried sweet dish that is consumed in Maharashtra. It comes in various shapes and sizes. Kadakani or Kadaknya is made of rava and maida. It is kneaded with sugar syrup, salt and oil and shaped into float rounds, semicircles, stick-like thin elongations and even braids and then fried. This sweet dish is a tasty snack and quite a favorite in this state.

West Bengal

Durga Puja is less of a festival and more of an emotion for Bengalis. The elaborate celebrations, beautiful pandals, life-like idols of Ma Durga and the youth meandering down the many alleys and bylanes of this state wearing vibrant colors encapsulate the spirit of Durga Puja.

Lobongo Lotika - This iconic sweet of Bengal is an all time favorite. This is specially made in many households during the week of Durga Puja as a prasad along with a number of other dishes. This sweet has a khowa and coconut filling and wrapped in a rolled and flattened piece of flour dough. The wrapping is secured with a piece of clove which is called a Lobongo in Bengali and hence it is named Lobongo Lotika.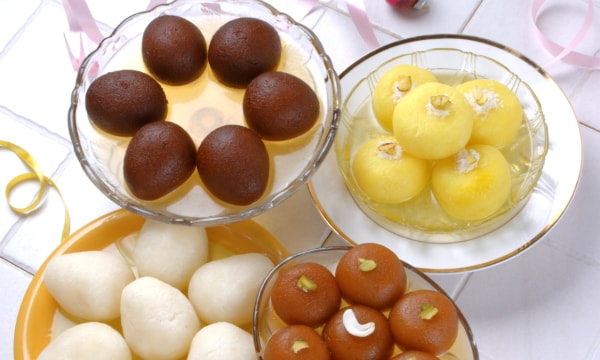 Indian cuisine has marvels sneaked up its numerous sleeves when it comes to send sweets to India. There are many such delicious names that we can hardly keep our hands away from. But there are few sweets that are a favorite for most Indians. These include Kaju Barfis, Soan Papdis, Gulab Jamuns and Rasgullas to name just a few. Irrespective of the region, boxes and tins of these sweets hardly remain full for long.