Top 10 Gifts for Navratri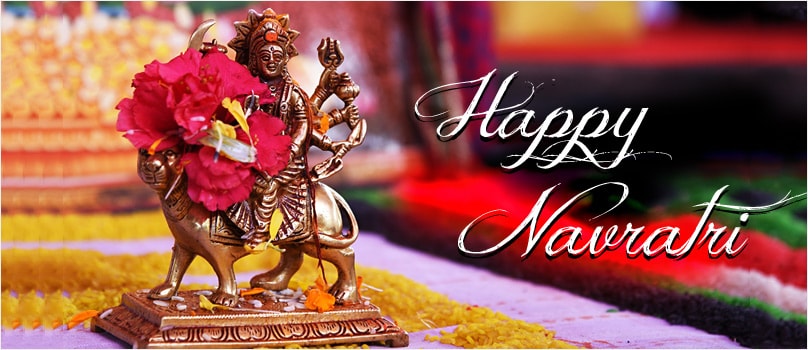 The nine avatars of Goddess Durga is celebrated for nine days and this festival is known as Navratri, which is hugely celebrated in every part of India. On this occasion of Navratri praying to Goddess Durga, feasting, enjoying music and dance and exchange of gifts is a major part of it. But when you are not in India to enjoy the occasion with your family and friends you can surely make it memorable by sending amazing gifts to them. In this article we are suggesting you the top 10 gifts that are idle to send to your loved ones in India.
Durga Idols

On this spiritual occasion sending a Durga idol to your family and friends is a wonderful gifting idea. A beautiful Durga idol will surely make them ready for the occasion.

Dry Fruits


The festival of Navratri is about having good gourmets and so you can send your near and dear ones dry fruits so they can stay healthy and also satisfy their taste buds. You can choose from various dry fruits available at our website.

Silver Coins

A very old tradition of gifting silver coins to loved ones can also be continued now. No matter how far you are from them, your gift of silver coins will surely make them happy.

Sweets


Any occasion is India will always be incomplete if sweets aren't included and so on the occasion of Navratri send delicious sweets to your family and friends. Let them enjoy this festive season with these amazing sweets and make the occasion more enjoyable.

Jewellery

A gift not only for the woman but also can be gifted to man. For a woman you can send beautiful set of necklace and earrings, rings, bangles, anklets and much more. While for a man you can send pendants, chains, bracelets and rings. Make Navratri a style statement event for loved ones.

Chocolates


Chocolates are a perfect gifting idea on the occasion of Navratri. Let your family and friends enjoy the taste of delicious chocolates. Along with this chocolates send your good wishes to your loved ones.

Traditional Apparel

Navratri is a perfect occasion when you can send the traditional attire to your dear ones in India and make it a fashionable occasion for them. Saree, salwar, kurta, pyjamas are the call for the occasion.

Gift Hampers


When you are thinking to send lots of gifts together, gift hampers is the best which you can send to India on the occasion of Navratri. You can choose the combo of gifts you want to send, and it is ideal for a big family or a big group of friends.

Puja Samagri

It's a spiritual occasion and so sending puja samagri to dear is absolutely ideal. With the puja samagri you can ask them to pray to Durga Maa and seek her blessings for family and friends.

Movie Voucher

If you want to send a gift which is unique from all the above gifts you can send loved ones movie voucher. It a festive time let them enjoy the holidays by watching a movie.
This top 10 list of navratri gift will hopefully help you in choosing the best gift for your loved ones.