Top 5 Lohri Gift Ideas for the Newly Weds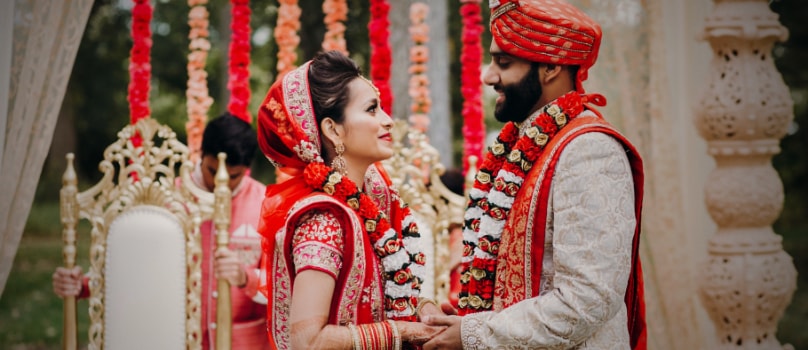 According to Punjabi traditions, the first Lohri of Newly Weds is a very important function and calls for a big celebration. The Newly wedded couple receive a lot of love and good wishes from their near and dear ones for a blessed married life. On this occasion of Lohri, the newly weds are also showered with amazing gifts. If you are also planning to send Lohri gifts for someone newly wed, we present to you gift ideas that would truly make their Lohri special.
Apparels -

As newly wedded couple they wear new clothes for the bonfire ceremony in the evening and so giving them Apparels as gift is a perfect idea. You can give them traditional attire that is worn on Lohri to keep up with the spirit of the occasion and wish them all the best for the rest of their married life.

Personal Care Products -

On Lohri you can give a newly wedded couple Personal Care products. For the new bride you can select items like makeup palette, lipsticks, eyeliner, makeup brush. And for the groom you can choose beard care kit, face scrub, hair gel and many such products. It will be a great gift combo for the couple.
Range of personal care products for a couple

Couple Watches -

For the newlyweds on their first Lohri celebration, if you are planning to give something different then you can go for a couple watch. Apart from analog and digital watches you can send smartwatches as well for the couple. Watches will be a perfect gift idea for the couple on Lohri.
List of watches which can be gifted to couples

Sweets -

Sweets are an all time favourite gift on Indian festivals, so for Lohri celebration of the new wedded couple gifting them a box of sweets will be a good idea. Choose the best sweets, also keeping in mind their taste and along with the sweets wish them a long and sweet married life.
Click to see our variety of sweets

Wall Painting -

For newly weds Lohri is important as it marks fertility for them, and so giving them gift of wall painting that symbolises newness is another great idea. They can decorate their house with your gifted painting and make it look more beautiful. Make it a memorable Lohri celebration for the new couple with your gift.
As we know first Lohri is an important day for the newly weds, with addition of your gifts - make it more exciting and fun. The above mentioned gifts suggestion hopefully will make you decide what you can gift them.