Top 5 Gift Items For Bhai Dooj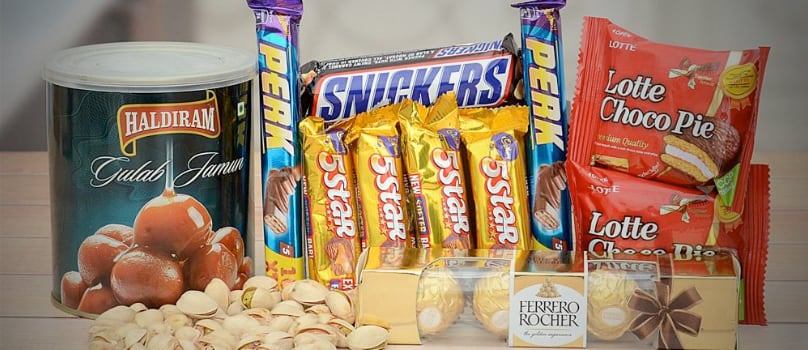 Bhai Dooj is a relative of the festival Rakhi with slightly different rituals. It is celebrated across almost all over India and Nepal with various names and a slight variation to different kinds of rituals. The festival occurs after two days of the main Diwali and is also called of the Hindu month of Kartik. This festival helps foster the love and bonding between siblings and increase their love. Let us suggest you 5 gift items which would make wonderful Bhai dooj gifts to India.
Chocolates :
There is hardly any living soul who doesn't love chocolates. They are the best gifts or even add on gifts for any and every occasion. Thus gifting them with a truckload of chocolates or a box of mixed goodies seems to be a genuinely good idea for gifting on Bhai Dooj.
Apparels :
Who doesn't love new clothes. Every person has that wee bit of fashion craving however reserved he or she may seem. Gift your brother with jeans, ties, shirts etc. from this reliable and trusted online gifting portal and your brother would be ever grateful.
Men's Grooming :
Every man has some basic needs like shaving and keeping himself tidy and well groomed. For all his grooming purposes he needs the right kind of toiletries which suits his personalities and requirements. Apart from things like basic shaving kit and and shampoo you can also gift your brother with eau de cologne, perfumes, hair gels, trimmers etc so that he can keep himself well groomed.
Gadgets :
Gadgets are next to a best friend for every girl and guy now. So when you buy a gadget as a gift for anyone, be sure that it is definitely going to be loved by those whom you gift it. Gadgets can range from anything like an external hard disk, a USB cable drive, pen drive, speakers, headphones etc. In days of these technology is way to go. Our world revolves around technology. Thus it is a good gift.
Watches :
Watches help enhance the personality of a guy to a great extent. Wrist watches are the best option to send to your brother in India gifts. They should be of the style which matches his attitude and bring out the manly spirit in him. Enthrall him to bits by gifting him the best watches available in the market with this online gifting portal.
Bhai Dooj is a special time to bond with your siblings and grow the love between both. The whole phase during that time is festive with Diwali and Dhanteras and everyone is in the mood of fun and frolic. This is the best time to send gifts to India to your beloved ones and warm up the spirit of joyousness.