Top 5 Gift Ideas For Navrartri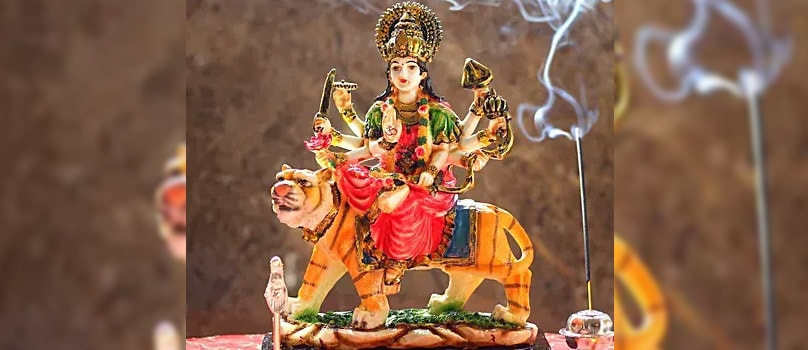 Image Credit : fnp
The Hindu festival Navratri is a nine days long joyful time to devote oneself to Goddess Durga and her nine avatars alongwith rejoicing in the music and dance. Goddess Durga is the embodiment of power and shakti and word Navratri means nine nights. People celebrate the festival by worshiping the nine avatars of Goddess Durga. Navratri is an enthusiastic event which is awaited by many people. In occasions like Navratri friends and family love exchanging gifts among each other which make the festival more fun.
If you are wondering what gifts can be given to your near and dear ones on Navratri we have come up with some great ideas to make the joyful festival of Navratri more enjoyable for you.
Silver Coins and other gifts made of Silver
On the auspicious occasion of Navratri giving the gift of silver coins and gifts has been an tradition and so on this day you can give gifts like - Silver Coins, Silver Idols of Gods, Silver Puja Thali, Accessories and Jewelleries and Silverware. It is said that the element silver brings pleasure and good luck and so it is the most demanding metal in India.
Dandiya Sticks
Image Credit : igp
The festival of Navratri is also about the merriment, the garba and dandiya and so on this occasion giving stylish and different dandiya sticks will also be a good idea. You can choose from many designs of dandiya which can be traditional, designer and colourful. Your near and dear ones weather elder or young will love this gifts of dandiya sticks.
Food Items Hampers
Giving your family and friends the gift of food items hampers like an assortment of Chocolates, Sweets and Dry Fruits in an another idea we think you can go with. Navratri is a festival where people have a lot of fun and food is definitely a part of it and on Hindu festival exchanging of detectables goods is somewhere essential. So you can choose the best of sweets, chocolates and dry fruits and give it to your dear ones.
Designer Rangoli
Image Credit : amarujala
If you want to give a nice home decor on this festival of Navratri, designer rangoli can be a very good options. This designer rangoli will be very easy and also beautiful for your loved ones to decor their house with. On Navratri people decorate their house with beautiful lights and rangoli and so the designer rangoli will surely be a good gifting idea.
Home Decor Gifts
On Navratri another great idea to gift your loved ones is Home Decor items. People on this festival decorate their home with beautiful idols, statues and lights. So you can opt of decorative lights, wall hangings and showpieces which will make the interior of your loved ones house look more beautiful.
Navratri is a festival of devotion meet recreation time and by exchanging gifts with your dear ones you can make it a memorable day. The above mentioned gifts will hopely give you an idea what to send to your dear ones on this Navratri and celebrate the occasion with more enthusiasm, fun and devotion. A time to enjoy the festival and spend a whole lot of good time with your family and friends.