Top 5 Gift Ideas for Baisakhi - The Festival of Prosperity
Image Credit : culturela
Baisakhi – The Festival of Joy and Unity
Baisakhi, the harvest festival is one of the most prominent Indian festivals. It is celebrated widely in the state of Punjab by the entire Sikh community with great exuberance and zeal. Baisakhi marks the commencement of the solar year in India and the foundation day of Panth Khalsa. The entire Sikh Community celebrate this important festival of India to thank the Almighty for harvest and prosperity.
The Baisakhi Celebrations
Baisakhi marks the advent of the new spring year. The festival is commemorated in Punjab with great fervour and enthusiasm. It is observed as the time for the harvest of rabi crops. So, on this day, farmers express their gratitude to the Almighty for the generous harvest. They also pray for success and prosperity for the forthcoming year. The celebrations start early in the morning with devotees taking a dip in the holy rivers. Men, women, and children visit Gurdwaras on this pious day. The celebration continues by performing traditional folk dance of Bhangra and Gidda and also by attending Baisakhi fairs. For Sikh community, Baisakhi holds a special significance. On this day, in the year 1699, Guru Gobind Singh Ji (their tenth Guru) arranged the order of the Khalsa. Baisakhi festival is celebrated by the whole Sikh community by participating in numerous cultural activities, Baisakhi processions and fairs.
Gift Ideas for Baisakhi:
In India, the tradition of exchanging gifts plays a special significance in every occasion. Looking for some special Baisakhi gifts to India? Here are 5 best ideas you can go for:
Sweets and Chocolates
Looking forward to send some gifts to India on the auspicious occasion of Baisakhi? Well, what better option will be than a box of delicious sweets? Sending preserved mithais or a huge pack of yummy chocolates to your loved ones is a fantastic idea to make the celebration more grand.
Dry Fruits
This is an all time favourite for all. Dry fruits are tasty, healthy, and loved by all. These tasty treats also signify love and care to the recipient. A beautiful tray of tasty and healthy dry fruits can bring smile on the face of your loved ones on this Baisakhi.
Gift Hampers
An adorable gift hamper is a wonderful choice for expressing your love and affection to your loved ones on this Baisakhi. Gift baskets are considered as the best alternative to flowers, cakes, chocolates, dry fruits and soft toys. Make your loved ones smile on this occasion with an exclusive gift basket which consists of multiple gift items.
Flower Bouquet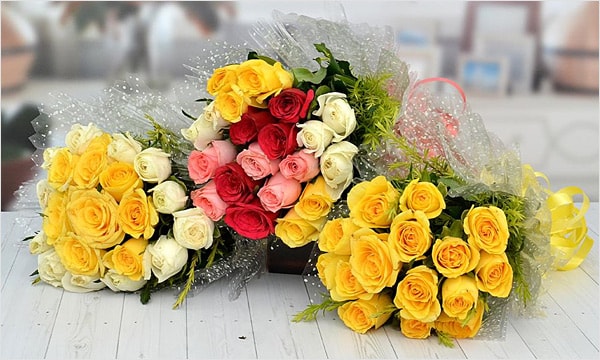 Since Baisakhi marks the advent of spring season, a bouquet of beautiful flowers to India will be a perfect choice for you. Sweet fragrance of flowers can strengthen your relationship with your loved ones on this auspicious occasion.
Jewellery
The festival of prosperity definitely calls for some bling. Surprise your beloved with beautiful jewellery. Make your loved ones feel special with designer fashion jewellery, pearl jewellery, gold and diamond jewellery.

Time to look for some preparations for making the celebration more grand. Express your love and care to the near and dear ones on this auspicious occasion through exclusive gift ideas. Happy Baisakhi!