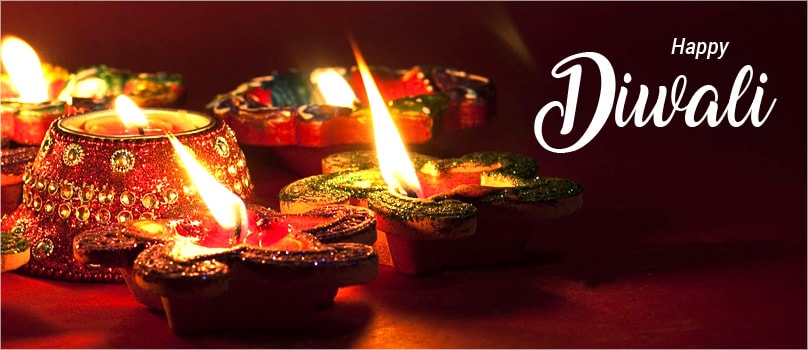 The festival of lights that is Diwali, is celebrated by the Indians in India as well as all over the world with much enthusiasm and fervour. Some of the most important ingredients of this festival apart from lighting diyas is sending gifts to your loved ones and sharing goodies with them. Everyone remain happy on the festive occasion of Diwali and eagerly look forward to receiving gifts from their loved ones. This Diwali, if you are staying abroad, away from your caring mother in India, you can plan to send online Diwali Gifts to India for her and make her feel special and loved.
Top 5 Diwali Gifts for Mothers
To make Diwali a joyful affair for your dear mommy, GiftstoIndia24x7.com has launched beautiful Deepavali gifts that cater exclusively to the tastes and preferences of the mothers. Here are some suggestions that will allow you to choose gifts for her more wisely.
1. Apparels and Accessories :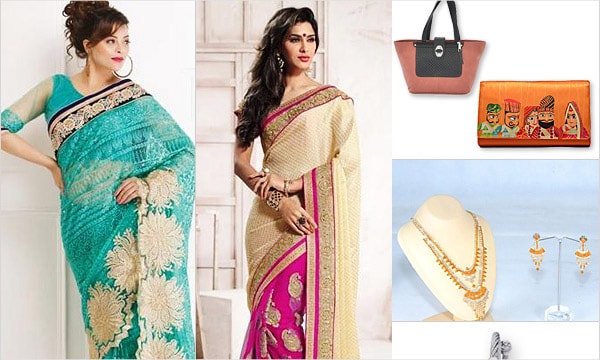 Diwali, the festival of lights offers you an unique opportunity to make the most of it. Allow your mother to usher in the festivities of this festival by sending her festive apparels on the occasion of Diwali. GiftstoIndia24x7.com has launched exclusive sarees for your loved ones. You can browse through the various sarees based on the colors, textures, designs and looks. Select the perfect saree for your mom and send it to her on the occasion of Diwali.
However, sarees alone wouldn't suffice. Apparels can transform the looks of a woman, only when they are matched with suitable accessories. Want to accentuate your mom's looks on the night of Diwali? Then look no further and send her beautiful accessories like handbags, purses, ladies watches and/or beautiful jewelries. These accessories will definitely complement her beauty on the evening of Diwali. Ask her to send you her picture and you will get to know once more, how beautiful your loving lady looks, all decked up for the occasion.
2. Kitchen and Tableware :
One of the most loveable characteristics of the mothers is their inclination for cooking food. Indians staying abroad for work, study or other purposes are known for their longing for home-cooked food, especially those that are prepared by their moms. Indian moms love to cook for their children. Diwali is that time of the year during which, almost everyone indulges into shopping spree. This Diwali, surprise your mom by gifting her exclusive Kitchen and Tableware. You can opt to send her beautiful cookware, so that she can prepare beautiful dishes on your arrival to India. You can also send her beautiful dinner sets, cutleries, glasses or beautiful tableware.
3. Diwali Gift Hampers :
Since our mothers do not expect anything from us in return, it is quite easy to surprise them beyond all imaginations. If you are based in USA, then you can easily send amazing hampers as Diwali gifts to India from USA. The best thing about these hampers is that, these contain more than one gift items. Your mother would definitely be pleased on getting such Diwali hampers. These hampers generally consist of items like chocolates, scented candles, fragrances and/or cosmetics. The hampers may also feature designer Diwali diyas and dry fruits. The Diwali Gift Hampers will take care of almost all the needs of your mom. These hampers will help her to usher in the celebrations of one of the most memorable Diwali festival.
4. Diwali Spiritual Gifts :
Spiritual mothers in India would be mighty delighted on receiving various spiritual gifts on the occasion of Diwali. This festival is considered to be one of the most auspicious Indian festivals. In almost every Indian household the evening of Diwali is dedicated to offering puja to Lord Ganesha and Goddess Laxmi. They are believed to bestow the worshippers with wealth and prosperity. Your mom will be extremely happy if you send her spiritual hampers and Diwali Silver Gifts. She will shower you with lots of affection, love and blessings.
5. Handmade Chocolates :
Diwali is the best time of the year to share chocolates and other goodies with your near and dear ones. Your mother would definitely appreciate it, if you send her a box full of handmade chocolates to India. These chocolates have been beautifully hand-wrapped and come in attractive trays and designer boxes.
Other Diwali Gifts for Moms
If you are based in USA, you can easily send Diwali gifts to India from USA through GiftstoIndia24x7.com. If you are missing your mommy in India, you can express your feelings of love through beautiful messages printed on personalized mugs or Diwali Greetings Cards. Personalize these mugs with images of beautiful moments that you had shared with your mom. You can also send her beautiful Ganesha & Lakshmi idols or Shagun items along with chocolates and dry fruits.

These Deepavali Gifts will make your mother realise how much you love her and care for her, despite residing in a far away country. Express your love and care for your mom, along with the online Diwali gifts to India and make this festival a memorable affair for her to remember.