Top 10 Unique Gifts for Her to send to India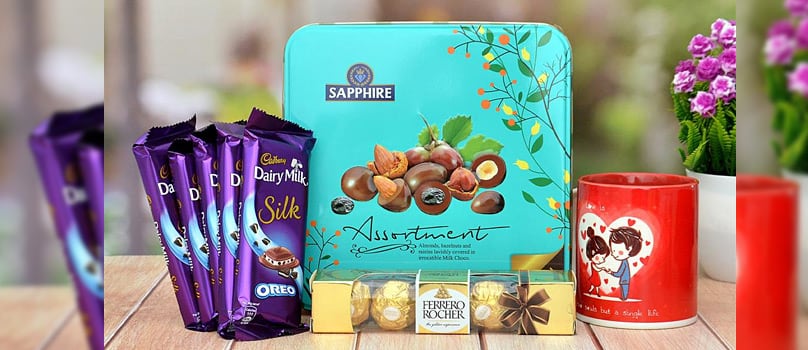 With time, gifts and gifting have evolved a lot. There was a time when domestic products such as fruits, grains etc were considered the best gifts to give to a person. Now we depend more on the store-bought manufactured goods. But if you wish to make a lady feel special by sending a gift, then you surely need to hitch the unique road. Goods are now mass-produced and hence it is difficult to find an exclusive item to send as a present. But there are a number of ways in which you can add a personal touch to your gift and make it stand out. Here is a list of 10 such impressive items that you can send her in India.
Yoga Kit

Fitness has become one of the most important factors in modern times. Inspire a loved one to take up a daily healthy dose of yoga by gifting her a complete yoga kit. These kits could include yoga mats, yoga blocks, stretching straps and a lot more workout goodies. These come in attractive colours and sizes to fit the needs of every individual.

Hair grooming devices

It is right to say that hair has a mind of its own. The perfect look days can be wonderfully ruined by an adamant lock of hair that refuses to be in place. Give your favourite fashionista freedom from a bad-hair-day by gifting her a good collection of hair grooming devices. Curler tongs, hair straightening brushes, epilators and hair dryers are just a few names on this long list.

Books

Books might not seem to be a unique gift item. But the sheer variety of these bound treasures gives you ample opportunities to chance upon an eccentric read. Books like 'If on a Winter's Night' by Italo Calvino and Gadsby by Ernest Vincent Wright are 2 outstanding examples of such books. If the lady likes to spend her recess hidden behind hard bounds and paperbacks then there cannot be a better gift than these.

Baking equipment

Baking is an art. If she likes to bake then there can be no other gift than baking equipment. Nothing beats a stand mixer, a set of baking tins, fancy oven mitts etc. in this range. These range of equipment will help her to make the fanciest and most delicious spread of baked goods. Right from the simple cupcakes to the fanciest of puff pastries all require special baking tools and equipment.

Handmade chocolates

There is an old-school charm in gifting handmade gifts. Right from greeting cards to chocolates the list of such gifts is long. All of us may not be skilled enough for making such wonderful gifts. But thanks to some amazing chocolatiers they make these irresistible nibbles wrapped in fancy papers. If your dear one likes chocolates, then this is going to be a gift that she can't refuse.

Quirky Gifts

Quirky gifts to India are the new trend in gifting. These could be a goofy box that reveals a funny picture or a cheeky quote to a set of tickets that don't get you anything. These gifts can break anyone into a good laugh. It is a good gift to send to a lady with whom you share cute friendly banters.

Personalized Doodles

This is one of the most unique entries on this list. Personalized doodles are framed artworks that speak all about a person. The doodles are made on the different pieces of information you provide about the special lady. Her hobbies, profession, likings, dream destinations etc are all converted into art icons. These are then aesthetically arranged to give a complete product.

Portraits

A portrait is an extreme form of personal gift that can win anyone's heart. Be it a simple charcoal sketch, an oil painted canvas or a cartoon, these representations make for a marvellous gift. You could get a portrait made by a professional artist or even do it yourself if art is your forte.

Personalized Rock

A personalized rock is a simple yet elegant gift for a woman who loves to collect little curios. These rocks can be printed with some special pictures and quotes that would hold some meaning to her. These rocks come in a number of shapes and sizes and look good both as a wall hanging or on a stand.

Flowers

This again is another entry that is an extremely common gift item. But the way it can be presented are many. Right from a simple bouquet or a bunch to the more exotic Ikebana arrangements, the options are numerous. Flowers to India now come in elegant boxes and glass cases that make it look minimalistic yet elegant.