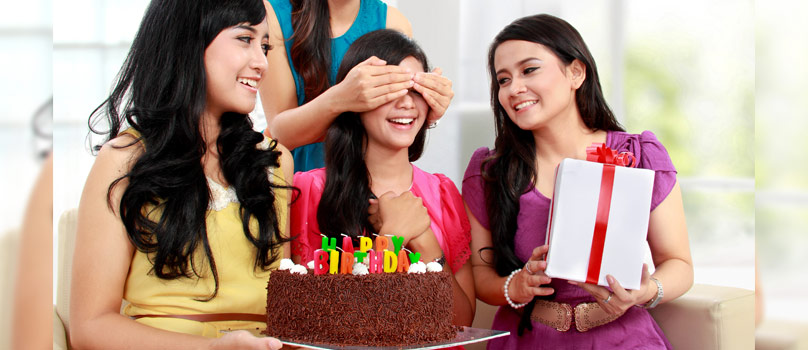 Women love gifts on their birthdays. But choosing the perfect gift for them is a demanding job. It is very easy to select the wrong ideas when you are not in touch. Pick your brain, try to get a hint and gift your special lady staying in India, something which would brighten up her special day.
When sending a birthday gift to her in India, you would want to look for something that would charm her. There are a few great options on the table. Choose something quirky or innovative and you have a winner! Read on and you might find something that will solve any confusion you have.
Classy Purse

An elegant purse is a modern and trendy gift for her. Not only does it look good, but it is also quite useful. Purse is a must-have accessory for a modern woman. Make a simple but classy choice and you can never go wrong.

Minimalist Jewellery

Lavish jewellery is always loved. But minimalist collections are becoming popular these days. Ride on this wave and choose your gift for her from such collections. Necklace and earrings make a nice gift. Rings and bracelets would also be classy. Minimalist jewellery goes well with modern dresses. This makes these a great birthday gift for her.

Fashionable Sunglasses

Indian ladies are a fan of stunning sunglasses. A pair with the right shade colour and shape like a black cat-eye or a blue aviator would be perfect. Go for good brands like Ray-Ban, Vogue or Idee. This would make a great impression on her.

Elegant Wristwatches

Wristwatches are a safe way to go as a birthday gift for her. Brands like Titan and Sonata have some good collections. If you want even better options, Guess and Fossil are the way to look towards.

Personalized Birthday Cakes

A photograph printed on a birthday cake to India makes it a great gift! Embarrassing and hilarious photos lighten the moment. A meaningful picture says a thousand words. Either way, a personalized birthday cake will make a great present.

Customised Mugs

Customised coffee mugs are the best gifts for her if she loves coffee. A quirky text or a deep quote would make her coffee sessions much more intimate. Every sip of coffee would remind her of you. A meaningful photo on the mug makes things even better.

Personalized T-shirts

Personalized t-shirts to India show off something which means a lot to the one wearing it. This can be a nice birthday gift idea for her. A TV series or a movie character are ideas to consider. Quotes from these also work like a charm. You can explore other combos like a picture and a quote. A personal image or a cartoon image would also be hard to beat.

Cute Soft Toys

Soft toys are the go-to comforter for ladies. These huge fluffy baubles are popular birthday gifts for her. Not only as a plaything, but women also adore soft toys as a decorative item too. Make sure to get a big soft toy. This would make her birthday even better!

Skincare Hampers

Good skin is the key to a stress-free life. One feels at ease when they have butter-smooth skin. Help your special lady achieve that by getting her a skincare hamper on her birthday.

Gift Vouchers

If you are still confused about the birthday gift or if she is too picky then this is the way to go. Gift vouchers to India are available for many restaurants, jewellery and fashion outlets. Vouchers from any of these would make a safe gift as she could pick up or eat whatever she wants.
While picking a birthday gift for her can be a tricky job, remember how much she means to you. Sending a gift to your special lady in India is but a small gesture of your love which you can share from anywhere around the globe.