Top 10 Personalized Gifts for Him in India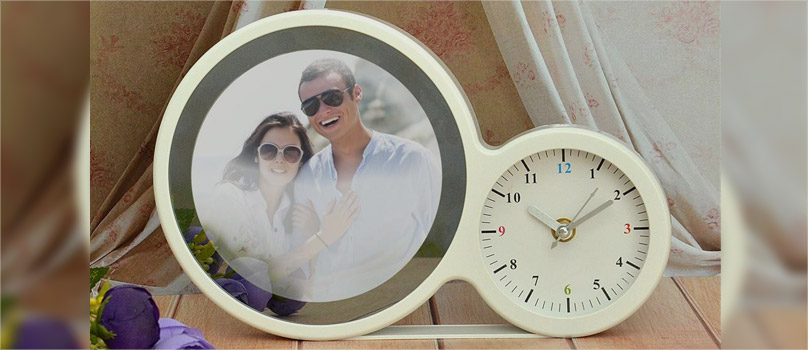 A gift is made precious not by the price tag it has on it. The countless emotions and thoughts that go behind it add to its true value. Personalized gifts to India is one such type of products that are made based on your thoughts about the receiver. Here is a list of 10 personalized gifts for men. These items can be the perfect gift for a number of occasions and relations.
Personalized Watch

A watch is a timeless gift that has never failed to impress the receiver. There are numerous types and styles of watches that are available in the market. But to make your gift stand out, you can add a touch of personalization to it. Be it his name or a special symbol close to him, you can add such details to the watch.

Personalized ring

Rings have been in fashion since time immemorial. One of the most personal forms of this gift is monogrammed rings. You can get the ring engraved with this special man's initials or with some other combination of alphabets that will hold special meaning to him.

Personalized Doodle Name Frame

This is a unique gift that we make. The personalized doodle name frame is made from your inputs about a person. A caricature is made using the name and the things you tell about him in a beautiful and artistic way. This artwork is then framed which will make a wonderful wall hanging for your loved one's drawing-room.

Personalized Passport Cover

Travel has become an important part of many people's life. Spice up a loved one's frequent travels by gifting him a personalized passport cover. Such covers are available with names engraved on them. Charms and trinkets with special symbolism can also be added to these.

Personalized Mugs

Nothing wakes one better than a good mug of coffee. Make this waking up an exciting one for a dear one by gifting him a personalized mug. Be it a picture or a quote, the personalization of a mug makes it a nice and appealing gift.

Personalized Quirky Gifts

These gifts are for that one friend you have cute friendly banters with. We have a dedicated category for quirky gift items on our website. It contains exquisite items like the Box of Sweet Surprises and the Triple Happiness Box that will bring a smile to a dear one's face.

Personalized apron

Is your loved one a boss in the kitchen? Then more power to him for breaking the gender stereotypes. Gift him a nice apron that can be used while raising a gastronomic storm in the kitchen. This gift could be made more special if you get it personalized. You could get his caricature printed or even his name embossed or embroidered on it.

Personalized Towels

Add hygiene to relaxing bath time by gifting your loved one a personalized towel. This will help him identify his own towel and avoid any chance of a mix-up. Gifting a monogrammed towel will also add a classy look to this gentleman's bathroom.

Personalized cushions

Cuddling and being comfortable are incomplete without a cushion. It becomes more fun when the cushion is personalized. The addition of a picture or a relevant text makes these cushions an adorable gift to share.

Personalized Chocolate Boxes

Do you know anyone who doesn't like chocolates? A handful maybe! But the rest LOVES them. Make this conventional gift a unique one by adding a nice personalized touch to it. You could add a picture and a quote to the sleeve of the chocolate pack. This will make it a nice gift that can be both consumed and preserved.