Top Ten Mother's Day Gifts to send to India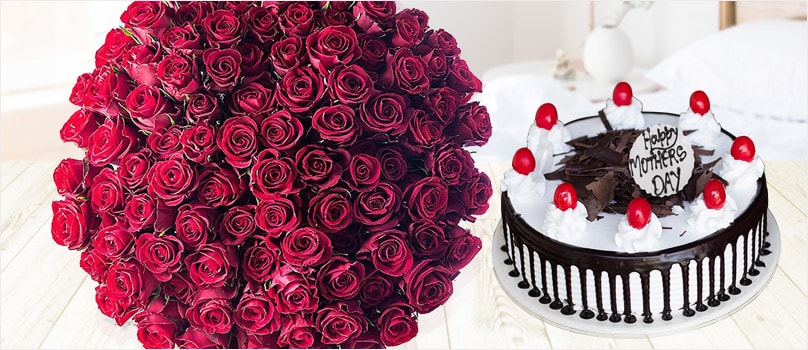 Mother's day is a wonderful time to thank our Mothers for every thing they did to raise us. It is a wonderful time for family get-together and making the day beautiful for the woman of the house. The day serves to make the Mothers feel special about themselves and also feel proud about us. Although it has originated in the United States yet it has gained a world-wide popularity owing to its noble cause. Mother's day is popularly celebrated in India as well and many people present some gifts to their Mothers on this occasion. If you are staying away from your Mother on Mother's day, then you can now send Mother's day gifts to India with GiftstoIndia24x7.com, the online gifting portal. Choose from a wide array as gifts and send these to your Mother in India. Enthralling Collection of gifts will surely make her feel all the more special. We, at GiftstoIndia24x7.com, have carefully selected and created the list of top ten Mother's day Gifts to send to India. These Gifts will surely win the heart of your Mother.
1. Cakes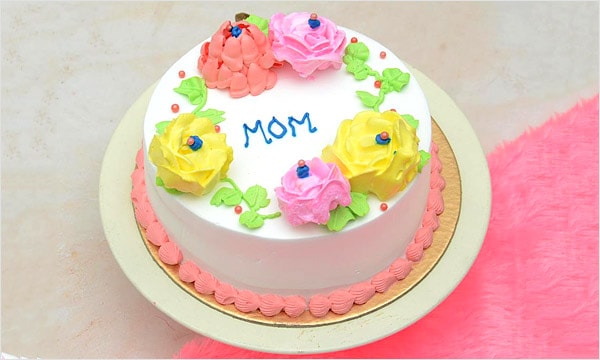 Cakes are synonymous with Mother's day celebration. You can now send exclusive Mother's day cakes to India and make her smile again. These cakes will be shipped from the top bakeries and so you can be rest assured that she will definitely be overjoyed on Mother's day.
2. Chocolates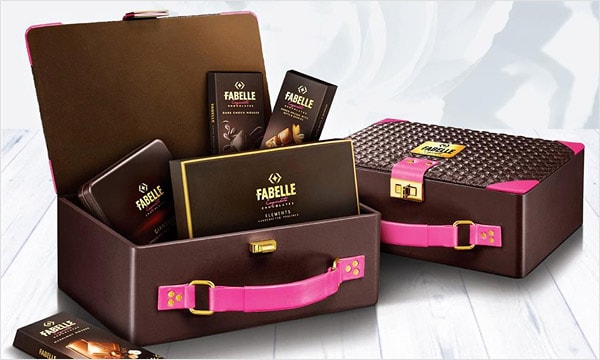 Everyone loves Chocolates, even your mom. Sending chocolates will definitely sweeten the Mother's day celebrations and she will definitely be flooded with sweet thoughts on Mother's day. The huge collection of chocolates from every delectable flavours will truly make her overjoyed.
3. Mother's day mugs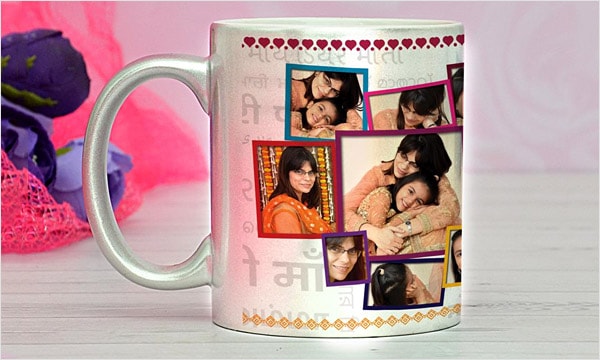 Sending her exclusive Mother's day mugs will be a perfect gifting idea for Mother's Day. A token of lover and rememberance, these mugs have special Mother's day messages which will convey your heartfelt emotions to your Mother.
4. Serenades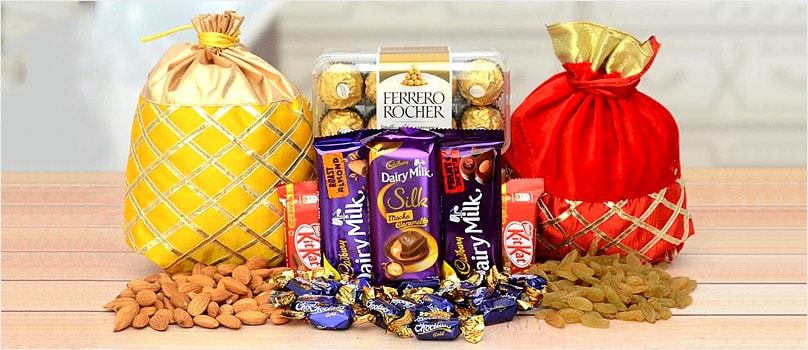 Serenades have become a popular gifting idea for Mother's day. We at GiftstoIndia24x7.com have created Mother's day serenades to India which enable a person to send Mother's day gifts in the days leading up to the the occasion. We have Two-days and Three-days serenades which will make your Mother feel delighted.
5. Jewellery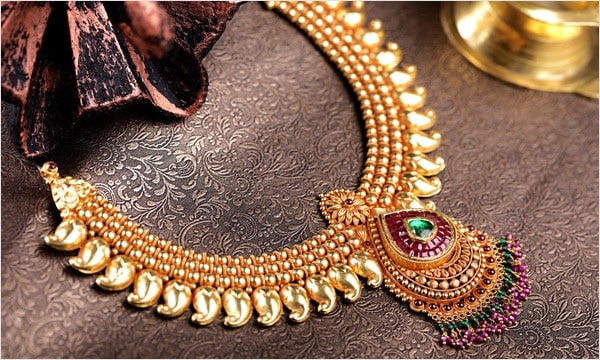 Women just adore Jewelleries. You cannot go wrong with gifting jewelleries to a woman. Our huge collection of Mother's day jewelleries will surely make your Mother take notice of your fine taste. These jewelleries are created from some of the top brands in our country and so your Mother will definitely love them when you send these jewelleries as gifts.
6. Sweets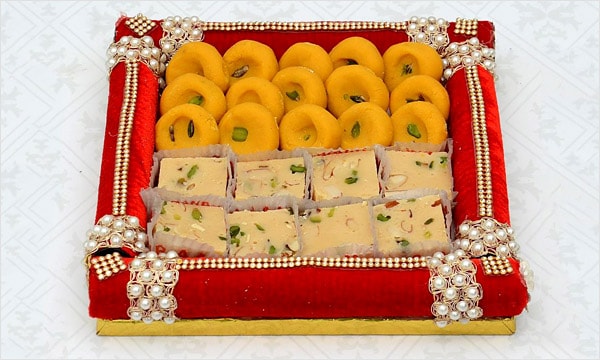 Sweets have got the innate ability to brighten up the mood of the person who receives them. Sweets convey the warmth of a relationship. Your Mother has been there for you throughout. Thank her in a special way by sending her exclusive sweets which will be sent from Haldiram's or Ghasitaram and other renowned sweet shops. You can be rest assured that they are of top-quality. Send sweets to India to your Mother and be ready to put smiles on her face.
7. Miniature Perfumes
Miniature Perfumes are in vogue these days. They are a smart gifting option too. When you send miniature perfumes, you can give a new scent and yet not risk shelling out a lot of money if she doesn't finds it matching her persona. The perfumes are from top international brands like Calvin Klein and Jlo.
8. Cosmetics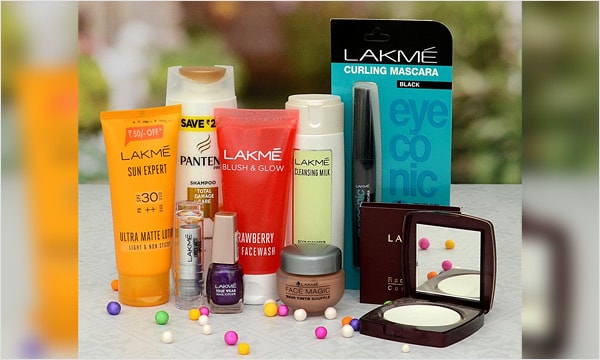 Sending her cosmetics is also a nice gifting idea as we know the affinity of women towards cosmetics. These cosmetics are from the top national and international brands and she will surely love them as gifts which you send on Mother's day.
9. Watches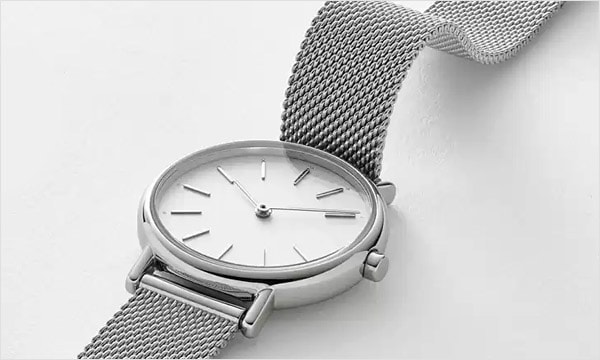 Watches are the top accessories women love to flaunt. Watches are the top gifts on any given occasion and so is the case with Mother's day. Watches from top end companies will surely make her love you all the more. Send her beautiful watches as gifts.
10. Sarees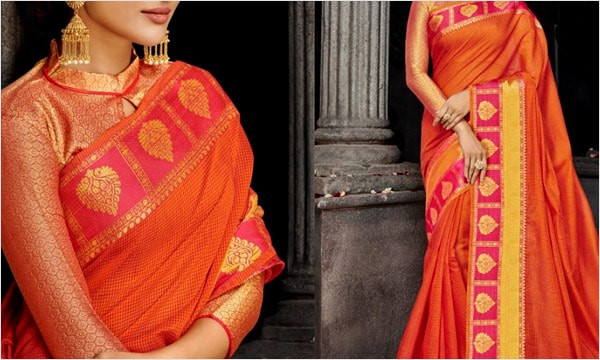 Finally, our list draws to a close with the last, but not the least, item - Sarees. Sarees beauty the Indian woman. She loves wearing them. Sarees are the expression of a woman's aspiration and sophistication. Make your Mother's day special by sending her exclusive sarees as gifts to India and make her feel special.
We are helping the Indian Diaspora living around the world by helping them send gifts to India. Our 24x7 customer support will keep you updated about the delivery status of your gifts and so you can be rest assured that the gifts will reach your dearest mom, just in time for the celebrations.