Top 10 Gifts for An Indian Mother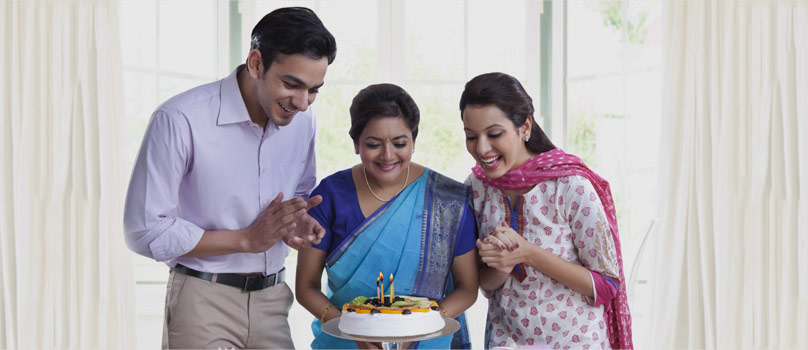 Loving, caring and always worrying about you - mothers are the most beautiful person in anyone's life. She dedicates all her time to you without expecting anything in return. It would make her day if you get her a beautiful gift. This would be a small symbol of the love and gratitude that you have for her.
Choosing a gift for your mother is a bit tricky. There are many options available out there. But selecting something thoughtful as well as useful is a difficult task. Gifting someone who has gifted you life is never easy. One can only try to do the best possible. Take a look at some promising gifting options to consider:
Flowers

Ravishing roses, lush lilies or courteous carnations - flowers are something which a woman holds dear. Your mother would be no exception. Sending flowers to India is a wise choice as it is an excellent decorative item. A bouquet looks good on the bedside table, dining table or even the window sill. If your mom loves decorating the home, flowers are going to be the right way to go.

Teacup Set

Tea is something which Indians live by. It is the beverage of choice for most guests in the household. Friends gather together over a cup of tea to have a good time. But, all this would be unfeasible if your mother did not have beautiful teacups. There are very few gifts which would be as practical as a teacup set. If your mom loves having friends over, then this would be the perfect gift.

Smartphones

In today's age, smartphones are not a luxury. These devices are a necessity that helps your mother to stay connected with everyone. Not only are smartphones packed with features for anyone to enjoy, but they are also easy to learn. Enable your mother to take pictures, play games, make video calls and send messages with this gift. Not only will she love these features but will also make excellent use of them.

Watches

Watches are the traditional go-to gifts if you want to show your gratitude in the right measure. There are a lot of excellent Indian watch brands to choose from. Watches not only tell time but are also an ornamental accessory. Some watches go well with saree while others are better suited for western outfits. An appropriate watch would serve both purposes.

Jewellery

Women adore jewellery. It is something that holds a lot of sentimental value to them. For a mother, jewellery gifted by her child is priceless, whatever it may be. A necklace, a pair of bangles or even a ring would be enough to bring a giant smile on her face. You can make it even better by choosing a piece that has precious stones on it.

Home Decor Items

A mother's decoration and efforts turn a house into a home. They not only like to keep the home clean but also loves making it look beautiful. Nothing beats home decor gifts in this regard. The best picks for a home decor gift could be showpieces, incense diffusers, scented candles, etc.

Cosmetics

Help your mother become more stylish by getting her cosmetics. Face creams, face powders and moisturisers are great picks. If you are unsure about your options, go with a hamper from a good brand which includes most of the things women need. This would endear you to your mother.

Kitchen Electronics

Moms are the queens of a kitchen. Make the queendom better by installing modern electronic equipment. An induction cooker would relieve your mother of the constant anxiety of running out of gas. A mixer grinder would make a big difference by reducing her effort. An electric kettle would make those tea sessions much more fun. A rice cooker would be a relief from the tedious method of cooking rice. Getting any of these as a gift would mean a lot to your mother.

Healthy Eating Hamper

A hamper of health drinks, dietary supplements and healthy dry fruits is a great gift. There are a lot of combinations that you can opt for gifting your mom. Oats, Sugar-Free and olive oil make an ideal hamper for someone who is diabetic. You can also go for a hamper consisting of various masalas used for cooking. This would be quite useful to her!

Personalized Photo Frame

Sending a meaningful message to your mother does not get better than this. Customise a lovely photo frame with a touching quote and a special photo to impress your mom.
Sending a gift to your mother in India is nothing but a small reminder of how much she means to you. Be sure to pack it with all your love and make her feel like the special lady that she is.