How to Choose Gift for Mother in India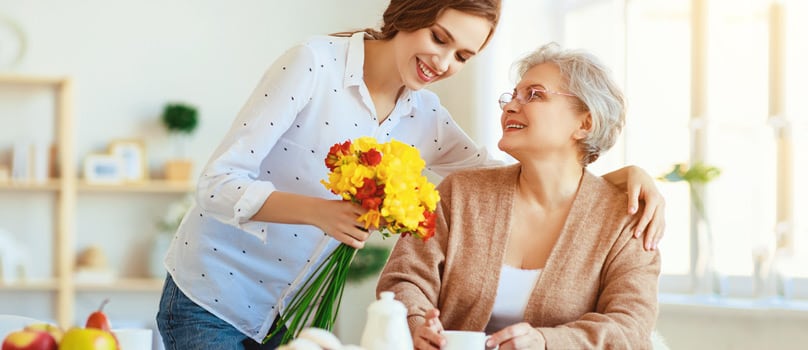 Choosing a gift and sending it to India could be confusing, especially for someone who made the choices for you when you were too little to do so. Your mother is a very special person to you. It is important that you choose a special gift for her which makes any occasion more memorable.
Indian moms may lead many diverse roles by the day but come nightfall, they are united by the love for their children. These wonder women have a few common things which they are very attached to. These are based on their interests, hobbies and passions. She cooks, she works, she nurtures endlessly and tirelessly. She holds the fabric of the family together. Hence while getting a gift for her, it is best to select things she needs in her everyday life. If you want to take the gifting experience a notch higher, consider narrowing down your choices. Read on for a better understanding and picking your champion:
For the "Cooking is My Jam" Mom

Kitchen appliances have come a long way. Gone are the days when a simple mixer grinder used to be the jewel of a kitchen. Fancy kitchen chimneys, toasters, rice cookers and chapati makers have stolen the spotlight. These appliances make time in the kitchen easier and quicker. Food also looks great and is tastier thanks to finer controls. Overall, these appliances make for a neat and tidy kitchen.

For the "Bookworm" Mom

Many Indian mothers relish some textbook literature. Apart from foreign writers, there is a healthy crop of homegrown Indian writers who have managed to tickle the worm in everyone's head. Amitav Ghosh, Vikram Seth, Anita Desai, Salman Rushdie and Jhumpa Lahiri are some great reads.

For the "Tech-No!" Mom

Let's just admit that Indian moms have a long way to go before they are able to grasp the double taps on Instagrams or the hashtags on Twitter. Give them a headstart with the best from the tech world. Smartphones have taken a separate space of importance in our life and gifting one to your mom would help them to stay connected. Apart from being modes of communication, smartphones have an informative and entertaining role.

For the "God Is My Family Member" Mom

The special thing about Indian mothers is that they never treat God as a separate entity. Rather, God is that member of the family whose blessings are sought at every step. Their statues, figurines and paintings are priceless. Gift your mom a statue or a painting of their worshipped God and satiate her prayer time happiness.

For the "Break-less" Mom

No one puts in as much effort in the family as a mother does. Right from taking care of children to keeping the household together - there is a magic web of a mother that holds everything together. In between this, a much-needed break gets lots. Gift your mom some rejuvenating and relaxing time with coupons from a spa or a massage parlour. This would help your mom to throw herself back and unwind.
A gift for your mother does not have to be expensive. Moms never really care about those things. What really touches them is the effort and thought that you put behind your gifting choices. The amiable gesture is all that is required to warm her heart. But at the end of the day, any gift you choose to send to India must be of some use to your mother. Otherwise, it will end up on some forgotten shelf, collecting dust for eternity.