Send Sweets, Jewellery & Spiritual Gifts as Gifts to India on Navratri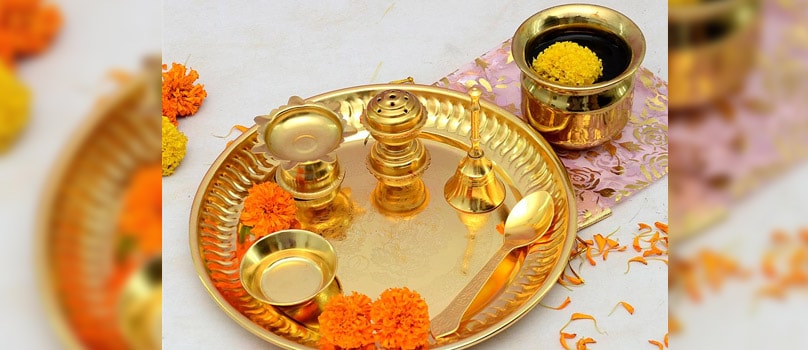 Navratri is one of the important Hindu festivals celebrated with great pomp and devour throughout the nation. The term 'Navratri' means nine nights. Throughout these nine nights, various forms of Maa Shakti are worshipped. The last day that is the 10th day, known as Vijayadashami or Dussehra, marks the end of this grand festival. Everyone celebrates this festival by visiting pandals, temples and offering puja at Durga Ma's feet. Every year the festival is celebrated in the Hindu month of Ashwin.
The festival is made remarkable with exchanging gifts. Along with merrymaking and feasting, people convey warm wishes and happiness by sharing wonderful gifts with their close ones. Hence, if you are away from your loved ones on this joyous festival you can cheer them up by sending gifts to India online. Amongst various online store, GiftstoIndia24x7.com is a proficient online store through which you can send gifts without any hazard or difficulty. Wide collection of Navratri gifts to India are displayed in this e-gifting portal. You can opt for the best one for your loved ones.

Eating as well as sharing sweets on any Indian festival is considered auspicious. People exchange sweets to convey good luck and happiness to their loved ones. Thus, you can enthrall your dear ones on Navratri by sending mouth-watering sweets. People all over the world are fond of Indian sweets to India for their rich taste and flavor. You can opt for sweets such as peda, motichoor laddu, mewa sweets etc. If your dear ones love to eat sweets with syrup then you can send a tinful of 'rosogolla' or 'gulab jamun'. Some of the sweets are also garnished with dry fruits such as kaju roll, badam barfi, kesar peda, kaju suraj and so on. Most of the sweets that are available in this site are from renowned Indian brands such as Haldiram, K.C. Das and so on. The sweets taste awesome and your loved ones will enjoy having these delicious sweets in Navratri.
During Navratri, everyone adorn themselves in colorful apparels and vibrant jewellery. All gather together and perform Garba dance. Thus, you can send precious jewellery to your loved ones. Right from gold, pearl to fashion jewellery everything is available in this site. You can opt for a complete jewellery set or a pair earrings, bangles and so on. Your dear one will look beautiful by wearing these jewelleries. Moreover, she will be delighted to wear these jewelries on this festive occasion.
You can even bestow the blessing of God on your dear ones by sending spiritual gift items. Wide range of spiritual gifts are available in this online store. If your dear ones love listening to devotional music then you can opt for DVDs & CDs. These musics will surely create a holy ambiance within your dear one's home. Holy idols will also be perfect gift for your loved ones. Since pujas are held at one's home during Navratri you can send spiritual accessories such as diyas, thalis, kalash, etc. Your dear ones will be overwhelmed to receive these spiritual items on this grand festival.

These are some of the wonderful gifts that you can send to your dear ones on Navratri. These gifts will definitely overwhelm your loved ones. Hence, send gifts to India and make the festival jubilant.