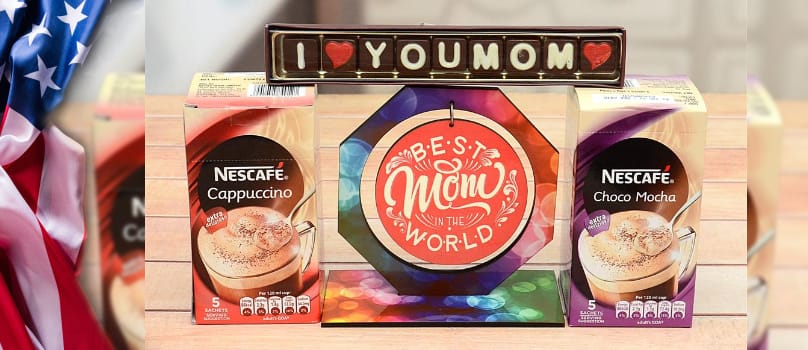 Mothers' Day is something that is celebrated once in every 365 days, and this is the best time to show your mum just how much she means to you. The woman who carried us for 9 months in her womb, made many sacrifices, the woman who remained awake throughout the whole night when we were sick or cleaned our bloody cuts and magically healed us with her warm touch. When it comes to search for mother's day gifts to India, you have thousands of options to pick from. If this is the case try thinking about what kind of things your mom likes. While gift articles such as flowers, chocolates, balloons and cards are now mostly preferred gifts to give on this day, a number of other treats are also sought after, such as toiletries, perfumes and soaps, food hampers and even spa treatment vouchers are now being gifted to mothers around the globe by their children. To enable people in sending gifts to India on any occasion, a number of gifting portals have mushroomed all over the world. GiftstoIndia24x7.com is worth mentioning due to its dedicated customer support team and on time delivery services. Availing the global services of this online gifting portal you can send gifts to India from USA, UK and Australia.
GiftstoIndia24x7.com has also grabbed the attention of its customers for its wide collection of exclusive gift items showcased in its store. Try to keep your gifts as personal as possible - don't just rush to buy something at the last-minute. If you'd like to give her a treat, then there are lots of exciting ideas. You can invest in a luxury gift hamper from the portal or you could even make her favourite meal one evening. If your mom has a favourite author, or actor, or even a favourite musician or film director, check what's available - you may find a book of her favourite author, or the director who has just released his/her latest film on DVD. Your Mother's Day gifts to India from USA must be well planned and thoughtful. Another option to impress your mom this year can be by taking your mum out for the day, such as a day trip to a local place with a packed lunch, a day shopping, a day at a beautiful park or even just a simple day out to a local beauty salon.
Personalized gifts for mother in India are the perfect idea to bring a smile on her face. You can make your gifts to India for mother extra bit special by adding a line from her favourite poem, or a warm message. Include her photo in a personalized photo frame or a coffee mug and choose a sparkling jewellery item to couple with it. Now when you have thousand of gifting options at GiftstoIndia24x7.com, you can plan to surprise your mom with attractive gifts.
Mothers' Day only comes once in a year and so it's important that you make the effort to make your mother feel loved and special. So whatever you do, whether it is taking your mom out for a meal, buying her a bunch of exotic flowers or treating her to a spa day or gifting her some hampers of her favourite goodies, make sure you make it personal and thoughtful. Celebrate mother's day with GiftstoIndia24x7.com and make the day memorable for both you and your mom.