Send Handmade Rakhi Greeting Card to Your Brother on Rakhi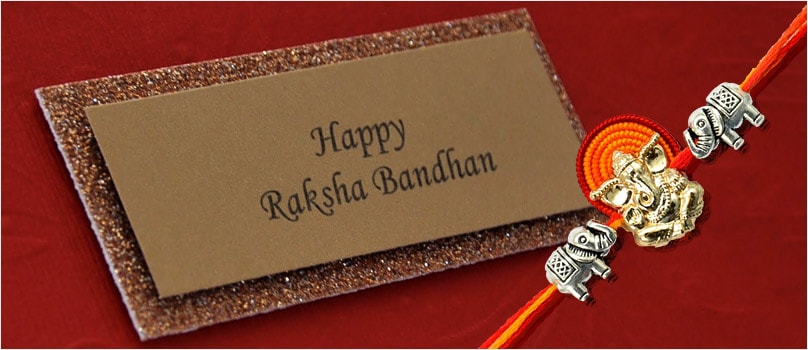 Even with the introduction of e-cards, today, paper greeting cards are never out of fashion. This is because these cards, with their touching words written on it, can be preserved by the recipient for several years to come. For any occasion such as Birthday, Anniversary, etc, or festivals like Raksha Bandhan, Holi, etc, people all over the world send greeting cards to their loved ones if they are miles away from them. Giftstoindia24x7.com is an e-gifting portal that has been assisting several individuals to send Rakhi to India along with some exclusive gifts.
'Raksha Bandhan', commonly known as Rakhi is celebrated by the Indians all over the world to honour the eternal bond of love between brothers and sisters. On this auspicious day, sisters tie a Rakhi thread on their brothers wrist while chanting mantras for their well-being and happiness. Brothers, in return, pledge to be with them in every bend of their life. Once these rituals are completed, gifts are exchanged between the siblings. Since Rakhi gifts are the integral part of this festive occasion, Giftstoindia24x7.com offers you a wide collection of the same along with attractive Rakhis which you can send on the festival of Rakhi to India.
If you know how to make a Rakhi greeting card then make one and send it to your brother on this festival. Since you have made this card yourself, he will treasure it for several years to come. But, if you are clueless about how to make a card for him, then don't worry. You can choose one from our 'Rakhi Greeting Cards' section.
But if you really want to make a card for your brother then here is one simple idea on how to make one for your brother this Rakhi.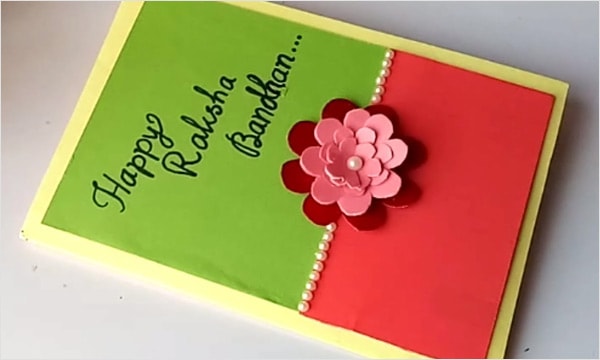 Things Needed 1. Moli / Kalawa 2. Handmade Card Paper 3. A small carved Ganesha / Swastik 4. Paint - red and yellow
Method
1. Cut a paper in desired size. For an ideal size, 7 " x 11" is best.
2. Fold the paper from the middle.
3. Leaving ½" border, paste the moli-thread making a rectangle, the size of this rectangle may vary as per your visualization
4. Line with a decorative border on the inside using red and yellow colors.
5. Paste the motif of Ganesha or Swastika a little off center towards top and write 'Happy Raksha Bandhan' or similar short message below the motif.
6. If you wish to give it a more contemporary look, you can use a lace or a ribbon instead of moli. You can use pressed flowers or reeds as the center motif. Some relevant picture cut outs can also be used.
7. Write your message on the inside of the card. 8. Enclose the card with an attractive rakhi, tika and rice.
Your brother will be ecstatic to receive this handmade card from you on Rakhi.
To make your gift to your brother more attractive, you can couple it with some items from our site. From apparels, accessories to electronic gadgets, perfumes, etc, you will find them all in the 'Gifts For Brothers' category of our site. But, before you choose any of these to send Rakhi gifts to India, keep your dear brother's preference and taste in mind. This is a very important point to note if you want your gift to be appreciated.