Things one needs to know about Raksha Bandhan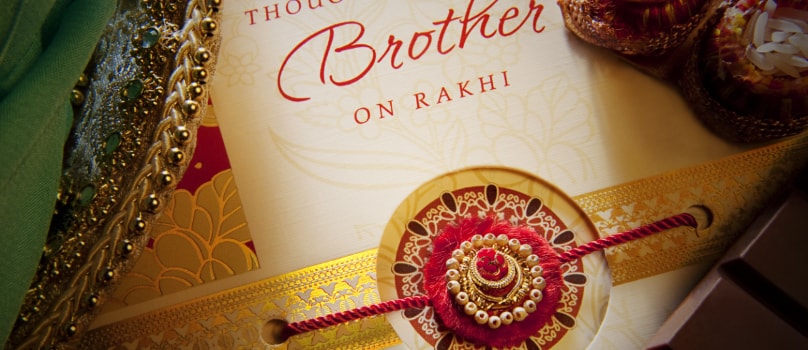 The auspicious festival of Rakhi is celebrated on the purnima of the Hindu lunisolar month of Shravan. Raksha Bandhan honours the close relationship that is shared between a brother and a sister. The rituals of Rakhi Purnima include the sister performing an arti of the brother, applying a tika on his forehead and tying the holy Raksha Bandhan thread on his wrist. After the grand success of Rakhi everyone is waiting very eagerly for the coming year's Raksha Bandhan. There are various stories and myths behind the celebration of Rakhi that make the festival what it is. Looking into such many facts and theories can surely help us to understand this wonderful festival even more.
Things about Raksha Bandhan
There are various stories surrounding Rakhi that give an explanation of how this grand festival began. Lord Vishnu is believed to have created a holy thread for Lord Indra that He gave to Indra's wife Indrani before a great battle. A different version of this story states that Brihaspati created such a thread for Lord Indra after the demons conquered heaven. The great epic Mahabharata also bears evidence to a prevalent myth about Raksha Bandhan. Draupadi wrapped Krishna's bleeding finger with a piece of cloth from her own dress and later Krishna saved her during her time of distress by providing an unlimited amount of cloth to wrap herself with. Alexander's wife Roxana sent a Rakhi for Porus and this saved Alexander's life as Porus could not kill him in battlefield. Rani Karnawati sent a Rakhi for Emperor Humayun and asked for his protection against the invasion of Bahadur Shah which Humayun immediately gave to her.
If you are away from your siblings during this divine event then you can send attractive and unique gifts. Sending Rakhi to India has now become quite easy and affordable through this reliable online Rakhi store. A variety of Rakhi threads as well as many other interesting gifting options can be found on this online Rakhi portal.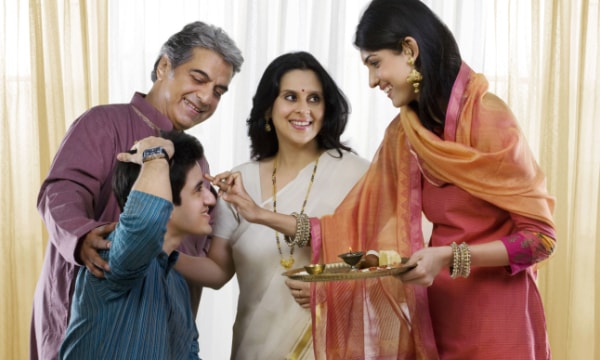 Rakhi Gift Ideas
Exclusive Rakhi threads have been showcased on this Rakhi site that can be sent to India for your brothers. The Cute Cartoon Kids Rakhi is for your kid brother that features a sweet little blue dragon. The Alluring Green Stone Lumba can be sent for your dear bhabhi and it is green in colour with several embellishments. The Elegant Drop Shaped Rakhi will be loved by your brother studded with several beads and stones.
There are chocolate gifts here that your siblings will love to receive on this occasion as everyone loves such treats. The Silver Tray of Delectable Chocolates consists of many varieties of branded chocolates on a silver tray. Healthy and crunchy dry fruits can also be sent as gifts as they are preferred by most due to their nutrient content. The Mixed Dry Fruits in an Octagon Tray has four kinds of dry fruits in five delicious tastes on a red and golden tray. Mithai gifts will also be enjoyed by your brothers and sisters as these sweet delights are a great favourite. The Delectables in a Heart Shaped Tray with Rakhi is filled with kaju sev and also mawa bati sweets.
You can send these gifts along with many others in a very hassle free and convenient manner through us. This online Rakhi store can send Rakhi to India from USA as well as many other countries. Have a wonderful Raksha Bandhan with your brothers and sisters through these amazing gifts.