Popular Sweets on Gudi Padwa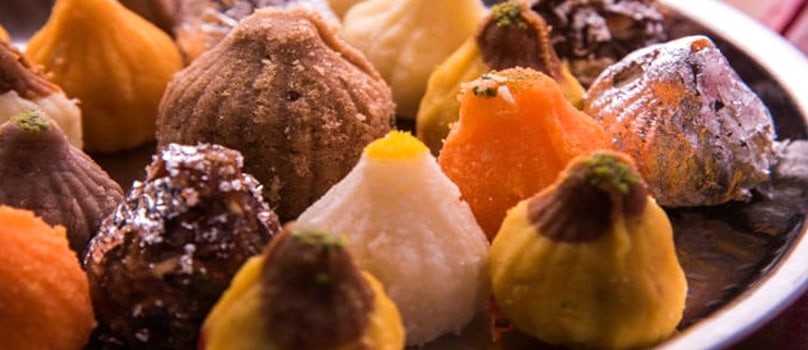 Indian festivals come in all sizes. One thing that remains consistent in all these festivals is sweets. Everyone loves these palatable delicacies which lighten up Indian festivals. People consider the practice of exchanging sweets to be auspicious. Thus, they welcome it with delight. A good sweet dish or hamper lightens up the mood and makes for an appreciable gift. The festival of Gudi Padwa or Marathi New Year is no stranger to this tradition. It is one of the most important festivals in the region. Sweets play an important role in Ugadi. The people of Maharashtra prepare an array of sweet dishes. These are traditional sweets and there are lots to choose from during this festival.
Here's a list of the most popular traditional sweets of Gudi Padwa that touch up the flavours of the season:
Shrikhand

You can never go wrong with yoghurt. Shrikhand is a very popular delicacy that makes use of hung yoghurt as its main ingredient. This sweet dish is great enough to ensure that you enjoy a sweet year ahead. It is quick and simple to prepare as it only involves yoghurt. One can always experiment with the flavours. Kiwi, mango, strawberry, watermelon, apricots and even chocolates are some great options for this. Flavoured shrikhand is not only delicious but also imparts a unique touch to the traditional dish.

Puran Poli

One of the most popular foods in the Deccan is sweet flatbread. Stuffing this with a mixture of jaggery and boiled smashed lentils and flavouring with cardamom powder makes a great sweet dish. This dish goes by the name puran poli in Maharashtra and is one of the most loved traditional Gudi Padwa sweets. One can always stuff boondi ladoos in this preparation to please any sweet tooth cravings!

Pal Payasam

Kheer is a no-brainer when it comes to sweets. It is easy to make and has a soothing taste. Plus, it is quite healthy and nutritious! Pal payasam is one of the most beloved Gudi Padwa dishes that masters the use of kheer. Into the dish goes, rice, milk, sugar and ghee-fried nuts along with kheer. This makes up for a lip-smacking preparation that tingles everyone's taste buds! One can always switch rice and sugar with gehu, rajgira, jau and jaggery respectively. This makes the dish much more healthy. Walnuts and lotus seeds make for great garnishes for pal payasam.

Kharvas

This mouth-watering sweet dish is the product of colostrum milk. Colostrum milk is the milk that young cows produce. This makes the dish taste ever so delicious. As for the other ingredients, saffron, sugar and cardamom powder gives it a unique zing.
Full from the deliciousness already? Hold up because the one thing you are missing is a refreshing drink after all this sweetness. Nothing resounds as well as a stimulating drink after a sumptuous meal. During the month of March-April, temperatures start creeping up on the thermometer. So, people could use some refreshment at this time. Aam panna, made from mangoes, is an apt choice for the occasion. Mangoes are the exclusive fruits of this season and it seems only plausible to make it into a very refreshing drink. Cardamom and black salt always add a great flavour to this drink. It may not be a sweet dish per se but it sure is a great choice to offer to guests coming in over the occasion as a refreshment.
Gudi Padwa is a big and important occasion. It marks the beginning of a new year when people can start to hope anew. Indulging in the festive vibes of this auspicious event with family and friends is a wonderful feeling. As always, traditional sweets manage to make this sweet event even sweeter.