Special Mugs: Unique Poila Baisakh gift idea
Poila Baisakh, also known as the Bengali New Year is an auspicious occasion for the Bengalis. Usually celebrated on the 14th or 15th of April every year, this day is full of hectic social gatherings, cultural programs new clothes and exchanging pleasantries. It's the right time in the year for Bengalis to exchange gifts and welcome the new-year with wishes and blessings. Special Poila Boishak Mugs with unique designs and messages can be very good Poila Boishak gift ideas. Here's some of them

Fascinating Coffee Mugs : This beautiful Coffee Mug features a design of a flower, which is colourful and bright. The color combination further defines its elegance. The word 'Subho Noboborsho' is inscribed in Bengali in the mug. It shall always be cherished by your loved ones.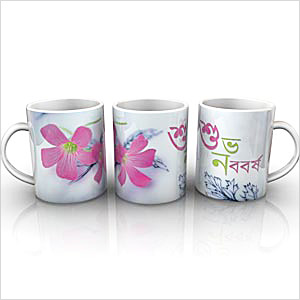 Poila Boishak Mugs : A glimpse of bengali tradition is exemplified in the design of this mug. It is printed with all traditional bengali motifs. It is a wonderful gift to send to your loved ones on Bengali New Year. Not only that, you can use Special mugs to send birthday gifts to India including a lot many other options that are at your disposal.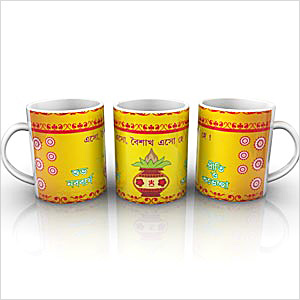 Elegant Mugs : To wish "Subho Noboborsho" to your loved ones in a grand way send these elegant mugs to your loved ones in India with the help of this reliable online gifting store. It has poetic extravaganza all over the mug and a beautiful backdrop to set the tone for the coming auspicious year.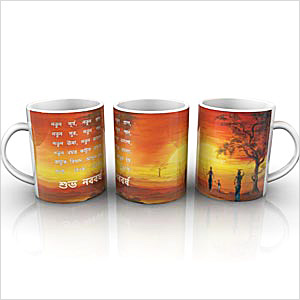 Wonderful Mugs : This is an amazing mug with a simple yet extraordinary design which will bring a smile in the face of your loved ones. Beautiful graphic design with nice lines in Bengali is written all over the mug. You can opt for gifts to India same day delivery and we will ensure they reach the very same day, when you want it to be delivered.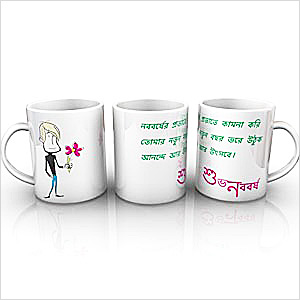 Heartfelt New Year Wishes : This is a wonderful mug and an apt gift for Poila Boishak. The design of this mug is adorned with traditional and beautiful bengali motifs and designs which are imperative to Bengali New Year. They will make your loved ones feel special and let them cherish this time with joy.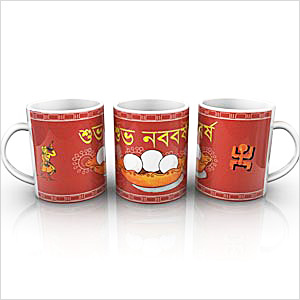 These special mugs have enabled to build camaraderie in families. Send these special mugs as gifts to India and make the day special for your loved ones. You can send these and many other gifts to India with the help of this reliable online shopping store. Also send kids gifts to India with the help of this website.