Customs and Traditions of Navratri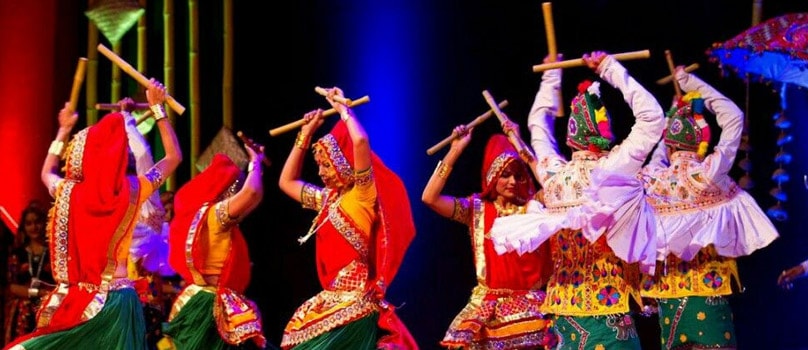 Image Credit : pinterest
Navratri, as the name suggests, is the festival that is celebrated within a span of 9 nights. Dedicated to the deity Shakti, this festival is celebrated by either fasting for the whole of the 9 days or going for a vegetarian diet. The festival culminates in the celebration of the nine forms of Goddess Shakti. It is a custom in India to give gifts on every festival and Navratri is no exception. So, if you are away from India for the first time, then do search for some good Navratri gifts to India.

Thus it can be easily seen that the festival dates are just around the corner. Preparations have already begun for this and all the samagris for the Puja and other festivities and traditions are being bought by people. Also, towards the end of the 9 days celebration, Dandiya Raas is held in many places and for this reason, stages are already being prepared along with the sale of tickets.

There are many instances of family members and friends who have their birthdays and anniversaries during Navratri. You can even send anniversary gifts to India for them. There are many online stores that will help you to pick out the best birthday gifts to India for your friends and family in India. Our online gifting portal is the most favoured in this regard as we provide cheap gifts to India for your friends and family members that are very attractive.
Customs and Traditions of Navratri
Image Credit : parenting
The customs and traditions of Navratri follow and showcase the rich culture of India and our powerful belief in Gods and Goddesses. The Goddess to whom the festival has been dedicated is Goddess Durga who signifies virtues that are essential to uphold the life of a person.
It is a very renowned custom in India to clean the house before any festival as a new deity is supposed to be bought into the house. Before the Navratri festival, the house is cleaned properly and every family member participates in the process of cleaning. When deities or photos of the Goddess are placed in the house or temple, they are worshipped twice a day with flowers and fruits. There is a custom that is observed in many parts of India on the first day of the festival which includes planting barley seeds in the house. At the end of the festival, when the shoots are fully grown, they are given to the devotees as a sign of the blessings of Goddess Durga. The customs of Navratri are unique and they have been observed with a lot of belief in the power of the Almighty.
Throughout the festival, all the various forms of the deity are worshipped and when the final day of the festival arrives, the Kanya Puja is performed. It is a tradition that has been followed since ages and it signifies the welcoming of the 9 forms of Goddess Durga in the forms of 9 young girls. When the festival is about to end, everyone heads to various places for playing Garba and Dandiya. These two dances are fun and traditional dance forms of Gujarat.
Navratri Gift Ideas
It is customary to wear new clothes on the occasion of Navratri. Everyone gets very busy buying new clothes beforehand. Exclusive sarees, salwars and lehengas are available on our website that you can choose for the lovely ladies in your life. You can send chocolates to your friends and family in India, especially for the little ones. Homemade chocolates, chocolate hampers and personalized chocolates are available for you to choose from. Dry fruits are an integral part of any festive occasion and therefore gifting an assortment of dry fruits will be ideal. Individual dry fruits as well as hampers are available on this online gifting portal for you to choose from. A hamper makes a good gift as it contains a collection of goodies loved by your dear ones. The hampers available on this website contains items like cakes, flowers, fruits, dry fruits, sweets and a lot more. Any festival or celebration is incomplete without sweets and they are thus an apt gift to be sent on the occasion of Navratri. Many kinds of delectable sweets can be chosen by you from our online gifting portal.
With much zest and enthusiasm, each day of the festival is celebrated and it ends on a happy note. If you are not living in India, then you should hurry up and send gifts to India and make this Navratri special for your friends and relatives in India.